As the summer warmth gives way to the crispness of autumn, Oneida County transforms into a picturesque wonderland. With its vibrant foliage, charming villages, and variety of engaging activities, the region is the perfect destination for fall enthusiasts. We're ready to celebrate the season with an array of exciting fall activities that showcase our area's natural beauty, cultural richness and warm hospitality.
1. Foliage Tours and Scenic Drives
Oneida County's landscape undergoes a dramatic transformation during the fall months, painting the surroundings in brilliant shades of red, orange & gold. One of the best ways to appreciate this natural beauty is taking a stroll along a nature trail, where you can choose from over 20 options in the county. Enjoy a leisurely drive on the scenic Rt. 20 or head north and visit Potato Hill Farm in Boonville! With the combination of location and elevation, it's an ideal location to see foliage and enjoy a fall picnic. Be sure to say hi to the alpaca and goats! Then take in the foliage on the drive down Rt. 12 back to Utica!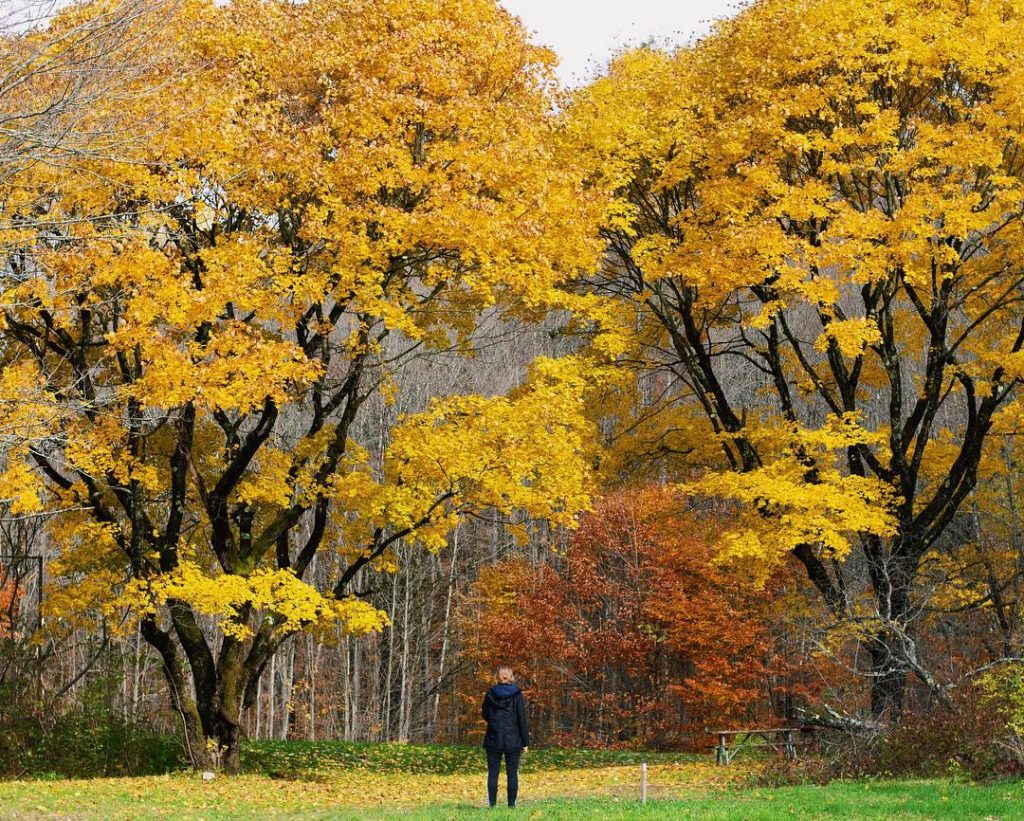 2. Outdoor Adventures
For those who seek an active experience, Oneida County offers an abundance of outdoor adventures. Embrace the refreshing chill in the air as you bike or hike along the Erie Canalway Trail or explore the trails within the Utica Marsh Wildlife Management Area. Don't forget to pack a picnic and relish the calming beauty of the changing seasons. For more adventure, try the Adirondack Railbike Adventures and experience the fall vistas as you pedal along the tracks.
3. Apple and Pumpkin Picking
Fall in Oneida County is synonymous with the popular tradition of apple and pumpkin picking. The county has an array of orchards and farms, each offering a unique and memorable experience for families and visitors alike. Check out two options below, and for more ideas, visit a blog we wrote last year covering U-pick opportunities in the county!
Nestled against the backdrop of the stunning Oneida County countryside, North Star Orchards invites you to immerse yourself in a quintessential fall experience. Explore their apple orchards while picking some to take home for yourself. With varieties ranging from classic Macintosh to Honeycrisp and everything in between, you're sure to find your favorites. Don't forget to grab a bag of freshly picked apples to take home with you!
Wagner Farms is more than just a farm; it's an immersive fall wonderland. This family-owned farm draws visitors with its pumpkin patch and fall activities. We recommend following along on their Facebook page to see what to expect this season.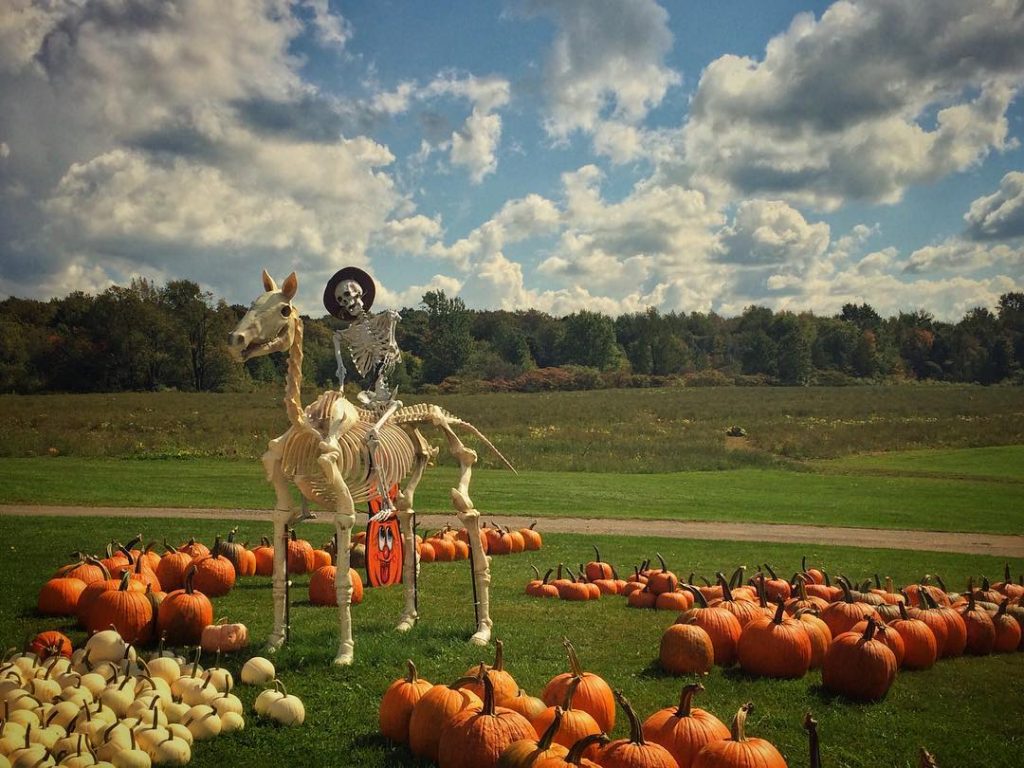 4. Cultural Delights
Once you get your outdoor fix, it's time to hit Oneida County's cultural scene. MUNSON in Utica showcases a diverse collection of art, while The Stanley Theatre hosts captivating performances and events. Don't miss out on the the Oneida County Historical Society to learn about the area's rich history and heritage. Head to Fort Stanwix National Monument in Rome for a step back in time, the Kirkland Art Center for unique events, local art and music, or Unity Hall for concerts, film & more.
5. Festivals and Events
From Oktoberfests to harvest fairs, our event calendar is brimming with activities that celebrate the spirit of the season. Check out the Remsen Barn Festival of the Arts, which brings together local artisans, musicians & food vendors for a fun weekend. Another signature fall event in neighboring Herkimer County is the Little Falls Cheese Festival, which features several partners from our CNY Cheese Trail and the Heart of NY Beverage Trail. Other attractions to check out for fall festivals include Fort Rickey Discovery Zoo and the Utica Zoo!
6. Unforgettable Dining Experiences
Indulge in a variety of dining experiences. Wake up at Delta by Marriott Utica with breakfast from Shade Bar and Grill, or embark on a journey with the Adirondack Railroad for a unique dining experience aboard a vintage train. Indulge in brunch at Ocean Blue Restaurant & Oyster Bar or dinner at The Tailor and the Cook, and enjoy a leisurely lunch at Portofino. If you're still craving fall foods, a stop by Clinton Cider Mill for cider donuts is a must (and we recommend a glass of wine at Brimfield Farm Winery after)! And finally, Twin Orchards Farm's market is the perfect market to load up on fresh apples, honey, cider, coffee & more.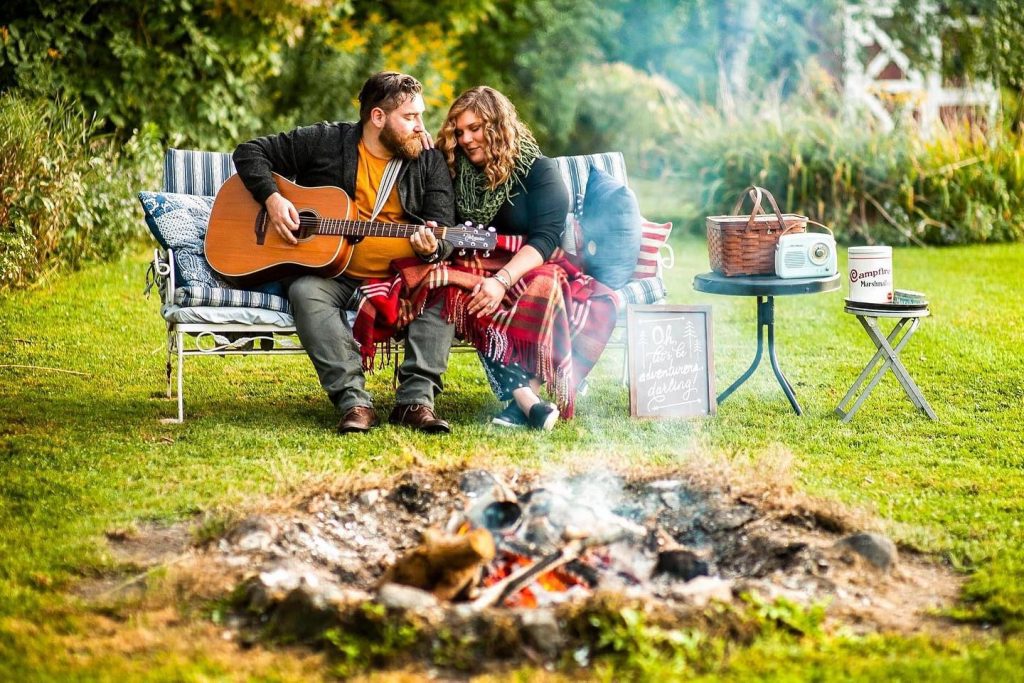 We hope this blog provides you with plenty of inspiration and ideas of how to take advantage of the fall season in Oneida County. Let us know what you're most looking forward to, and be sure to tag us and use #ocnewyork so we can see your adventures!