Tourism Leadership
Award
Oneida County Tourism (OCT) established the Christopher P. Destito Tourism Leadership Award Program in September 2010 to honor select Oneida County individuals/businesses whose vision and commitment help make our region a remarkable tourism destination. These individuals and organizations lead by example, take action on their ideas, and represent the very best of our community.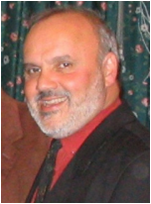 Chris Destito was a founding director of the Oneida County Convention & Visitors Bureau, dba Oneida County Tourism, establishing the bureau in 1984 and subsequently spearheaded legislation to create the occupancy tax which funds tourism promotion for Oneida County. To commemorate his countless contributions to the tourism industry, this award program has been named in his honor.
The Tourism Leadership Award is an honor bestowed annually in recognition of exceptional volunteerism, contributions of time, talent, and/or financial support on the part of an individual, organization or business to further advance the tourism industry in the Oneida County area.
We all work diligently together to generate awareness of our community assets and promote Oneida County as a tourism destination. This is your chance to nominate an outstanding individual, organization or business to recognize and honor their spirit, service, and commitment to our community.
2011: Mark Cherry, GM Radisson Hotel
2012: The Stewart Family, Sylvan Beach
2013: Patrick Goodenow, Sylvan-Verona Beach Resort Association
2014: Gene Falvo, Adirondack Scenic Railroad
2015: Broadway Utica
2021: No Award (Covid-19)
2016: Beth Irons, Oneida County Public Market
2017: The Matt Family, F.X.Matt Brewing Company
2018: Joe Rizzo, What's The Scoop
2019: Robert Esche, Mohawk Valley Garde
2020: Anna Tobin D'Ambrosio, Munson-Williams-Proctor Arts Institute
2022: Mayor Jacqueline Izzo, City of Rome
Please complete a nomination form and return it to the Oneida County Tourism, P O Box 551, Utica NY 13503, or by fax to 315-724-7335. The Deadline for nominations is December 31. If you have multiple nominations, please copy the form as needed and complete separate forms for each nominee. Awards will be presented at OCT's Annual Meeting in February. Should you have any further questions, please contact the Oneida County Tourism at 315-724-7221.