Utica
Starts with
You
History. Unique culinary. Legacy brewing. Sports. Cultural diversity. The arts. If you're a lover of any of these, you need to experience Utica.
Settled during the French and Indian War as old Fort Schuyler, the Utica of yesterday is evident throughout its extraordinary landmarks and original architecture. Today's Utica is a vibrant mix of cultures that create a community bustling with international flair that's ever present in the arts and culture scene. Marvel at the priceless works of art by the world's masters at Munson-Williams-Proctor Arts Institute. Cheer, laugh and cry along with your favorite Broadway show at The Stanley.
Utica is the "best big little city" in so many ways. Multi-cultural events and diversity keep this ever changing city progressing forward. Craft beer connoisseurs and history-seekers alike can tour the F X Matt Brewing Company, one of the oldest family-owned breweries in the nation. F X Matt began brewing in 1888 and is famous for its award winning Saranac brand of beers. Sip on a pint of Utica Club—the nation's first beer licensed and sold after the repeal of Prohibition in 1933. Be sure to include a Saranac Thursday concert on your summer concert series bucket list. Craft beverages aren't the city's only praiseworthy consumable. Visitors flock to Utica for its unique array of cuisine and signature dishes like chicken riggies, Utica greens and tomato pie.
New York State has been a leader in power generation. Our newest attraction, the Utica Energy Zone, features state-of-the-art interactive exhibits focusing on the past, present and future of New York's energy system, including STEM programming for students of all ages. Situated in Roscoe Conkling Park, the Energy Zone will serve as an additional entrance to its neighbor, the Utica Zoo. Accredited by the Association of Zoos and Aquariums, Utica Zoo boasts more than 40 acres of natural environments and carefully curated habitats for 200+ animals ranging from majestic African Lions to the exotic Red Panda. Utica Zoo is open 363 days a year and offers a variety of behind-the-scenes animal encounters.
Utica is also known as "Olmsted City" with its Frederick Law Olmsted designed Park and Parkway System listed on the National Register of Historic Places. Utica is the smallest city in the country to have an Olmsted designed park system, which includes the Parkway, Conkling Park, F.T. Proctor Park and T.R. Proctor Park. Visit UticaOlmstedTrail.com and OlmstedCity.org for more information.
Connect with nature while relaxing aboard the Adirondack Railroad for an excursion deep into the Adirondack Park. Covering more than six million acres of northern New York State, the Adirondack Park is the largest state park in the United States. From late spring through mid-December, the train departs Utica's historic Union Station offering themed excursions for wine and beer tastings, fall foliage tours, the Polar Express and more!
The city's character—defined by rich history, agriculture and diversity—is reflected in hundreds of ethnic and American eateries. Farmers and artisans gather to sell produce and goods each week at the Oneida County Public Market. Those with a passion for the great outdoors will enjoy a round of 18 holes at Valley View Golf Course, a Robert Trent Jones design, or a bike ride along the legendary Erie Canalway Trail.
U-ti-ca! loves AHL Hockey and MASL Soccer! Catch the excitement of a Utica Comets game or a Utica City Football Club match at Adirondack Bank Center. On the second Sunday in July, runners from around the globe convene for the Utica Boilermaker Road Race. The entire city celebrates with a giant post race party at the F X Matt Brewery.
Utica's is proud of its Irish heritage. The Irish Cultural Center and Five Points Pub is built on the site of the original St. Patrick's Church on Columbia Street in Utica. The center features an authentic Victorian-style Irish Pub built in Dublin, Ireland and installed on-site by Irish craftsmen. It's the center of activity for the Great American Irish Festival held in September.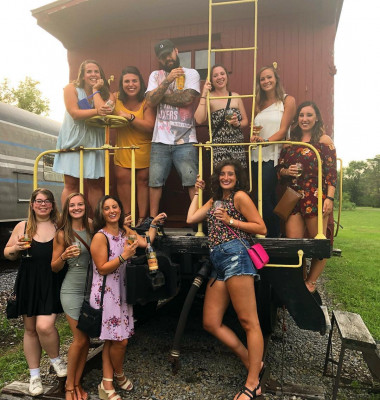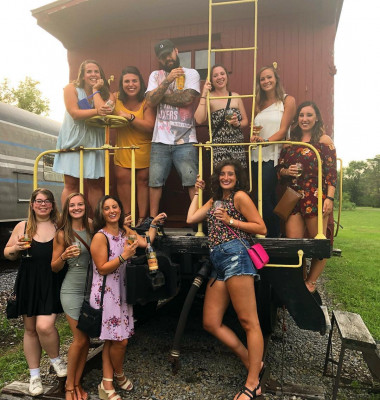 We're back with part 2 of our Utica Summer Bucketlist! Summer is flying by and if there's anything we know in Central New York, it's to take advantage of the warm weather when we can. Part 2 includes two key attractions in Utica; The Adirondack Railroad & Munson Williams Proctor Arts Institute. Learn more about…
Read more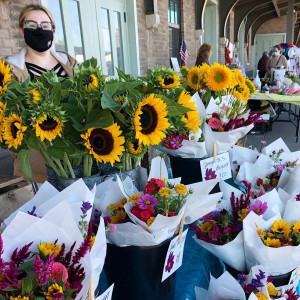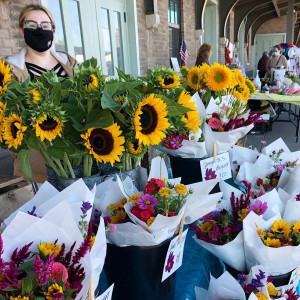 After last year, it's safe to say that many people are looking to get out and explore as much as possible. Whether you're a local who's looking for ideas close to home or a visitor, we put together a list of four of our favorite attractions in the area! It's possible to combine these into…
Read more