We're back with part 2 of our Utica Summer Bucketlist! Summer is flying by and if there's anything we know in Central New York, it's to take advantage of the warm weather when we can. Part 2 includes two key attractions in Utica; The Adirondack Railroad & Munson Williams Proctor Arts Institute. Learn more about their history and current events and plan your next visit or trip!

Adirondack Railroad
Background:
The Adirondack Railway Preservation Society (ARPS) is a nonprofit organization who operates the Adirondack Railroad Since 1992, they have built a successful tourist attraction, operating on a track owned by New York State. Today, they operate out of several stations, including Union Station in Utica. For the full history of the tracks and station, visit here. The train now carries passengers between Utica and Big Moose, and between Saranac Lake and Lake Placid.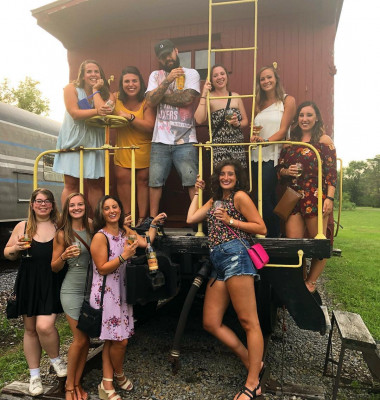 What to do:
–Beer & Wine Trains – Watch the scenic countryside roll by while sipping on the best wines and brews on this NY beer and wine train. Travel from Union Station north to Remsen, enjoying a selection of quality drinks along the way and listening to live local musicians. This train ride is about three hours and passengers receive a complimentary beer or wine glass (glass only) with each regular adult ticket purchase. These trains run twice a month on Fridays through October.

–Utica to Thendara/Old Forge (with Layover) – Discover the beauty of the Adks. Travel through forests, over rivers and streams, spend a full afternoon in Old Forge enjoying the outdoors and visiting local shops & restaurants and then hop back on the train home! Visit the café car for light snacks! These trains run on Saturdays (and sometimes a Thursday) through October.

–Railbikes – Enjoy the natural beauty of the Adirondack mountains at your own leisurely pace as you pedal your rail bike along the scenic rails between the Thendara and Carter stations. It's important to note these rides depart from Thendara in Old Forge! These bikes are such a unique way to immerse yourself in nature (while even getting in some exercise).

–Polar Express – Live the magic of the classic Polar Express Train Ride story with the Adirondack Railroad. Depart from Utica's Union Station and travel north while being served hot chocolate and cookies. When you arrive at the North Pole, Santa will board the train visiting with each family, and giving each child their first gift of Christmas in the form of a Silver Bell, just like in the book or movie! In order to ensure that you are able to travel on your desired dates, please make reservations early as this event sells out every year.

Munson Williams Proctor Arts Institute (MWPAI)
Background:
MWPAI is a stunning museum that will take your breath away before you even enter. With over 300 years of American Art on display, the primary collecting focus is the art of the United States, particularly paintings, sculptures, decorative arts, works on paper, and new media. There's a small collection of European Modernist art, as well as Old Master and Japanese graphic arts.

What to do:
-Visit the permanent collection – it's free! Some noteworthy pieces of art include a large Jackson Pollock in the main gallery and Thomas Cole's Voyage of Life in the upstairs gallery but be sure to look at them all.

-Visit Fountain Elms (also free), attached to MWPAI. This Italianate house allows visitors to see the museum's decorative arts collection, which includes objects collected by the Williams and Proctors during their lifetimes. We also recommend visiting here during Christmas when it's decked out in holiday décor!

–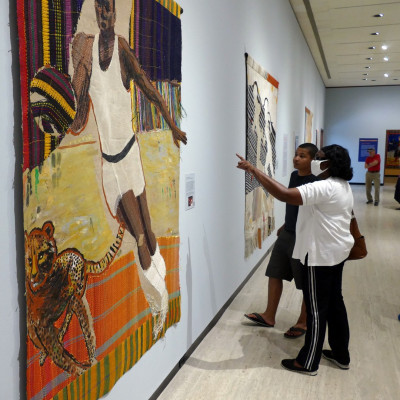 Emma Amos: Color Odyssey exhibition on display through September 12. See bold mixed-media paintings by a trailblazing artist who challenged society regarding race, gender and privilege.

-Have lunch at the Terrace Café by O'Connor's, attached to Fountain Elms. The café is open Monday-Saturday and offers a delicious, unique menu with beautiful patio views of the campus.

-Plan to visit the upcoming Isabelle de Borchgrave: Fashioning Art from Paper exhibition that will be on display from October 16, 2021-January 9, 2022. It will feature masterpieces celebrating more than 500 years of fashion history. There will be around 100 intricately detailed artworks that relive elements of history including the Italian Renaissance in Florence, the magic of the famed Ballets Russes, and the Ottoman Empire.
Click here for part one!