Welcome back to our updated 2021 Trails Guide! A year ago, we wrote this blog about exploring the outdoors in Oneida County while remaining safe. So many things are the same as they were a year ago but a lot has also changed. That being said, we wanted to update this guide and add more trails that we've learned about over the last year. As always, we remind you to be safe and considerate of others while you're out exploring. By the way, Instagram has added a new feature called 'Guides' and we created one based on this blog so head to our account @ocnewyork to see some more great images and locations of the trails!
Outdoor Trails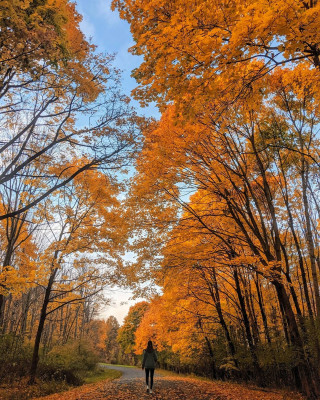 This list kicks off with a unique park system in Utica, literally within city limits. This past year, we started working more closely with Central New York Conservancy. Their goal is to, "preserve and enhance the natural environment and features of current or historical significance through design, promoting the widest possible range of beneficial uses." We've learned a lot about the history of Utica's Park System which were designed by the Olmsted Brothers Firm (future blog!). Part of this system contains Roscoe Conkling Park/Valley View.
Valley View Golf Course Trails (Utica) – Park at Valley View's parking lot and head onto one of the trails. You can walk through the course on a cart path before you hit the main road (Master Garden Rd.) that goes through the course or you can walk up Valley View Rd. until you hit Steele Hill Rd. This will take you the long way around Valley View and is part of the Boilermaker route.
South Woods Switchbacks (Utica) – This can be reached from Steele Hill Rd. or Master Garden Rd. There are parking spots at the bottom of the switchbacks but people frequently walk from Valley View Golf Course or the Eagle. This path is peaceful and includes switchbacks which are popular for running, walking, biking and more. There are even fitness stations within it! Towards the bottom is a picnic pavilion area that the public can use for grilling and picnics.
Forest Hill Cemetery (Utica) – I'm adding this in because it runs adjacent to some of the above-mentioned paths. Lately, I've been walking through Valley View Golf Course, up Master Garden Rd. to the top by the Eagle statue. At the bottom, you'll find the entrance to the cemetery. While it may seem a bit odd, this cemetery is beautiful and has paths perfect for walking.
Aside from these spots, there are tons of other trails in Oneida County. Here's a list of some others: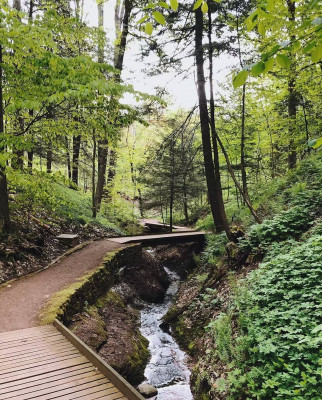 Root Glen at Hamilton College (Clinton) – This is a .7-mile out-and-back trail good for all skill levels. The head of this trail is on Hamilton College's campus. The path meanders through the woods where you'll see streams, footbridges, birds and wildflowers. There are also gardens near the path that are a must-see! Dogs are welcome but must be leashed.
BREIA Trails (Boonville) – More than 50km of trails and free facilities that can be used year-round for cross country skiing, snowshoeing, mountain biking and hiking. Click the link for info on the different trails and access points!
Philip A. Rayhill Memorial Trail (Kirkland/Westmoreland) – This is a 5.22-mile, handicap-accessible, asphalt trail that parallels NYS Rt. 840. It begins at a trailhead parking lot on New Hartford St. Amenities include mile marker signs at every mile in both directions, on-pavement markings, overlooks, fishing platforms, benches and landscaping. This spot is great for biking, walking and running!
Black River Feeder Canal Trail (Boonville/Forestport) – A 10-mile trail through woods and fields that follows the Black River Canal Towpath Trail. End points are Park Dr. in Erwin Park (Boonville) and Dutch Hill Rd. (Forestport). Parking available at Erwin Park. This trail also now connects to the BREIA Trails mentioned above!
Mohawk River Trail (Rome) – This shared pathway connects residential sites, local parks, historical sites and business districts within the city of Rome. At its southern end, it connects to the Erie Canalway Trail. The actual beginning is on Beacon St. but you can also start by Bellamy Harbor Park. Click the link for info on parking and where to begin!
Erie Canalway Trail (multiple cities) – The Erie Canal extends all the way from Albany to Buffalo. In Oneida County, it hits Rome, Sylvan Beach, Marcy and Utica. There are several spots along the route to walk, run and bike on these trails.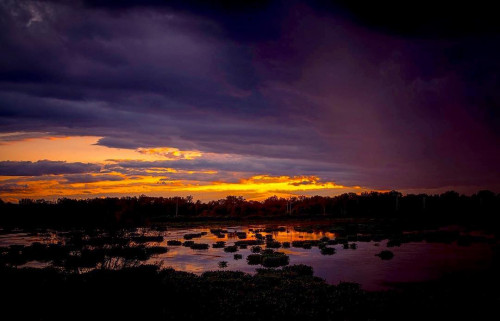 Utica Marsh Wildlife Area (Utica) – This area sits on the border of Utica and Marcy (between the Mohawk River on the south and the NYS Barge Canal on the north). Access requires a walk along the Canalway Trail between 1-1.5 miles. This area is a unique with a mixture of cattail wetlands, meadows, open water pools, birds and a lot more!
Rome Sand Plains (Rome) – These encompass many acres owned and managed by several entities. Featured activities include different trails, fishing, watchable wildlife and more. This area is unique because it's a true inland pine barren interspersed with sand dunes, peat bogs and other wetland habitats. Click the link for details on trails, directions, etc.
Trenton Greenbelt Trails (Holland Patent) – A 2.1 mile loop trail that features wild flowers and good for all skill levels.
New additions: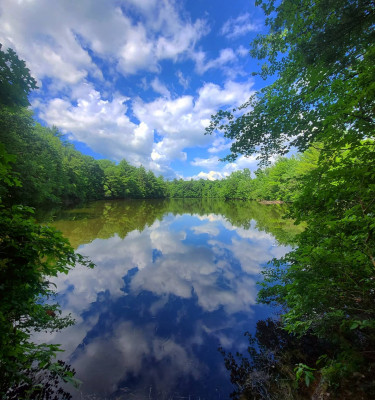 Verona Beach State Park (Verona Beach) – These trails are located ACROSS from one of the Verona Beach entrances. However, it has signage and is still part of Verona Beach. It includes 14 miles of multi-use trails and has designated parking areas. I wandered one of the trails past a pond last summer and this winter and it is beautiful! It appears the trails are also dog-friendly.
Griffis International Sculpture Garden & Nature Trail (Rome) – A unique outdoor sculpture garden located in an industrial development park located on the Griffis Business & Technology Park. This 425-acre outdoor art museum is set alongside a scenic nature trail that features more than 250 works of art created by more than 100 artists and serves as a nature preserve with 10 miles of trails.
Delta Lake State Park (Rome) – Delta Lake State Park is located on a peninsula extending into Delta Reservoir. You'll find the terrain is wooded and mostly flat. Year-round visitors can enjoy a day in one of the many picnic areas or on one of the many hiking and nature trails. I visited this winter to snowshoe and had a blast. Animals are welcome but must be leashed! There is also a specific 1.8-mile loop that's good for all skill levels.
Pixley Falls State Park (Boonville) – One of the best-known attractions in the area, Pixley Falls State Park's main attraction is the 50-foot waterfall, close to the picnic area. The park also features steep, wooded hills and a mountain stream. A nature trail meanders through the forest and past Pixley. Pets are allowed. Pixley can get extremely overcrowded during summer and fall so be mindful about visiting and try to go on a weekday or during the off-season!
Kirkland Town Park (Clinton) – Typically open from mid to late April thru October 31. This park consists of nature trails, a gazebo that overlooks the beautiful valley, pavilions with grills and electricity, softball fields plus volleyball, tennis and basketball courts. Dogs are welcome but must be leashed. This park is huge and very open with trails towards the back!
Sherrill Brook Park (New Hartford) – Open 5/1-10/31 from 7am until 8:30pm daily. According to AllTrails, this is a 1.9-mile loop trail that offers a chance to see wildlife. The trail is good for all skill levels and primarily used for hiking, trail running and mountain biking. Dogs are welcome but must be leashed. There is also an open area featuring a dog park, playground and picnic pavilions.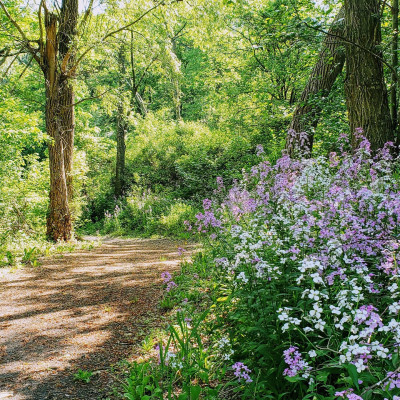 T. & T.R. Proctor Parks (Utica) – Utica is home to both F.T. Proctor Park and T.R. Proctor Park. Both parks relate to the beginning of this blog where we mentioned CNY Conservancy. F.T. is 62 acres and was originally designed by Olmsted Brothers Landscape Architects as a "county" park. There is a lily pond, gardens, stone structures and more. Starch Factory Creek flows through F.T. and contains many unique trees. T.R. was designated as the "reform park" and was designed as a sanctuary for citizens of the city. Today, sports and recreation opportunities continue to happen here with baseball and soccer fields, basketball courts and a running trail.
United Way Parks (Utica and Rome) – My friend at United Way of the Mohawk Valley told me about a project called Born Learning Trails. They were designed to use trail signs that will encourage early childhood education and learning. The trails are a series of 10 interactive signs that offer fun, active learning activities for young children and their families. They can assist with booting language and literacy development! So far, United Way has put this signage at two locations: Quinn Park in Utica and Pinti Field in Rome. They plan to add more this summer!