Love is in the air in Oneida County & we have a great Valentine's Day Guide to help you plan. If you need a night out with your girls, your boo, or just need to treat yourself, keep on scrolling. This guide covers: Events, Gift Ideas, Sweet Treats & Delicious Foods, & Events for Kids. Use this guide for inspo and customize how you want to celebrate.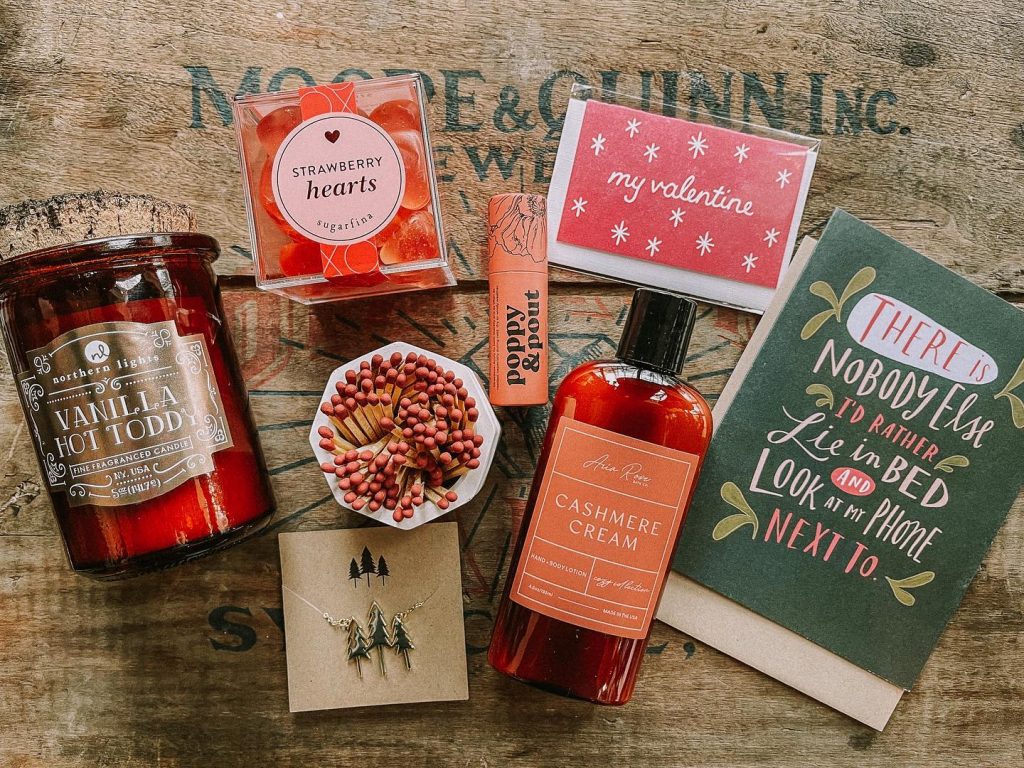 Events for (Friends, Date Night, Girls' Night Out)
Love Don't Cost a Thing: Comedy Show (February 4, 7-10 PM) – Head to 703 Varick St. in Utica for good food, music & laughter. These tickets will sell out so don't wait! Comedy, a DJ, a special performance by Frio, food & drinks!
High Tea Honey at Nola's in Clinton (February 5, 11 AM and 1 PM) – Valentine's Day Drag Brunch with two showings! Brunch menu & bar offerings, and don't forget to bring singles for tipping the performers.
Couples Paint Night Out at BE. – Life Art Magic (February 9, 6-9 PM) – Join for a great date night! This is two separate canvases that make one painting. Grab your friend or your love to make some creative memories. There will also be light refreshments and dessert. You're welcome to bring your favorite beverages! $90 per pair – limited spots available. Also check out their other events happening around Valentine's Day!
Gals Night Out with Revealed Lingerie in Utica (February 9, 5-8 PM) – A curated event with local vendors and artists for a night out with your girls. Vendors ranging from delicious goodies to handcrafted items & featuring talented artists from CNY. Revealed Lingerie will have sales, a 'Shop and Shoot', and a chance to get permanent jewelry! Stop by for door prizes and sip some prosecco while you shop.
Love Yourself Event at Lucianna's Boutique (February 9, 5-8 PM) – Treat yourself to some SELF love! Lucianna's in Clinton is hosting this event with special guest vendors like Jasmine from Live Love Relaxation Spa, Anomalie Shop & Babycakes by Becca and more! Shop, eat & enjoy massages and reiki.
Love & Laughter Comedy Night at Monarch Banquets (February 10, 6 PM) – Monarch Banquets has a great night of comedy with funnyman Moody McCarthy. He's appeared on America's Got Talent, Conan, The Late Show & Late Night Standing. You get a night of laughs, full buffet dinner, & music – all for $30! Plus, drink specials all night.
The Adirondack Valentine's Day Dinner Train (February 10, 11 & 14) – Join the Adirondack Railroad for a romantic dinner and train ride from Utica's Union Station to Remsen. Enjoy a hand-crafted menu from the extraordinary local chef Patrick O'Connor, Owner of Feast & Festivities by O'Connor's. Includes one complimentary drink! Several ticket class levels available, including tables for two, three and four!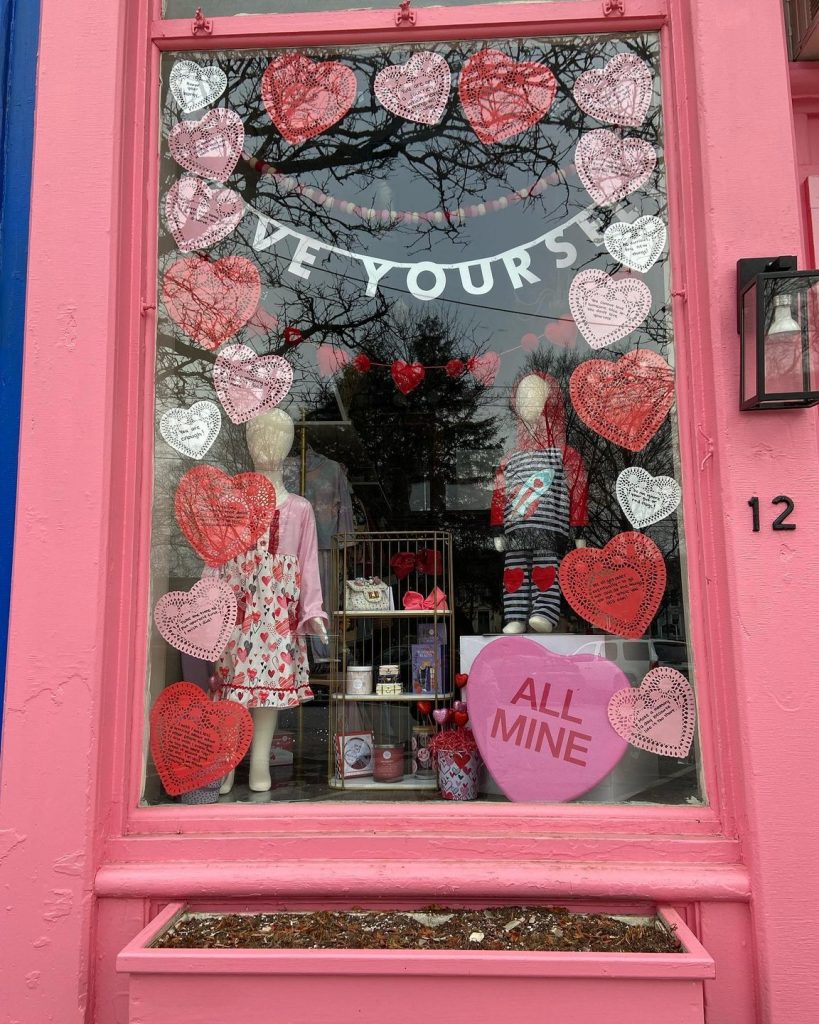 Sweetheart Stroll for Val + Pal -entines (February 11, 10 AM) – The Local Merchants of the Village of Clinton, NY are hosting this Sweetheart Stroll! Visit your favorite participating shops for basket raffles, shop specials, giveaways & more. Bonus – if you wait until the last minute to buy gifts, take advantage of this at the great shops in Clinton!
Sweethearts Bingo at Turning Stone Resort Casino (February 11, 9 AM) – Couples play for $69, sweethearts electronic packs are $109. Purchase presale tix and receive two admissions, two special packs, two early bird packages, presale at bingo admissions. Doors open at 9 AM for Session 1 & 4 PM for Session 2!
Atrophy Escape Ward Valentine's Weekend in Rome (February 11 & 12) – The Atrophy Escape Ward (located at Cayo Industrial in Rome) is hosting 1-hour interactive escape room experiences during Valentine's Weekend. Explore the hospital, solve puzzles, encounter patients, & more. Open to couples, friends, family, strangers, etc. Groups are 2-6 people!
Sweetheart Skate at Kennedy Arena in Rome (February 12, 1-2:30 PM) – Head to the Kennedy Arena for a public skate while celebrating Valentine's Day. There will be a Valentine's Station, pizza from Big Jays, concessions, candy, & prizes. Free admission, skate rentals are $3.
String Serenade – A Valentine's Day Concert at Kirkland Art Center (February 12, 3 PM) – The Half Moon Orchestra presents this string serenade Valentine's Day concert celebrating love, featuring the Heartbeat Duo. Enjoy an afternoon filled with music, friends, & happy moments. Tickets are $10 at the door.
Valentine's Cutie Class 101 with She Fancy Boards (February 12, 3 PM) – Anna will lead a 1-hour class to teach you the basics of how to create your own charcuterie board. This class will include ONE Valentine-themed cutie board to take home, house hors d'oeuvres, & gouda vibes. Bring your own favorite drink to sip! Perfect for a date, girls' night, solo, etc. Tickets are $55.
Four-Course Valentine's Day Dinner at The Monarch (February 14, 6/7/8 PM) – If you're looking for a delicious dinner while enjoying entertainment, this four-course dinner is perfect. Three seating times, performance from Angela Roux-Militello. $50 per person plus tax & gratuity. Please call (315) 736-9359 to reserve!
Gift Ideas
Also check out other great shops like HobbyTown Clinton, Dawn Marie's Treasures, Paddywacks, Evolve Gifts, Krizia Martin, The Hodgepodge Place & more.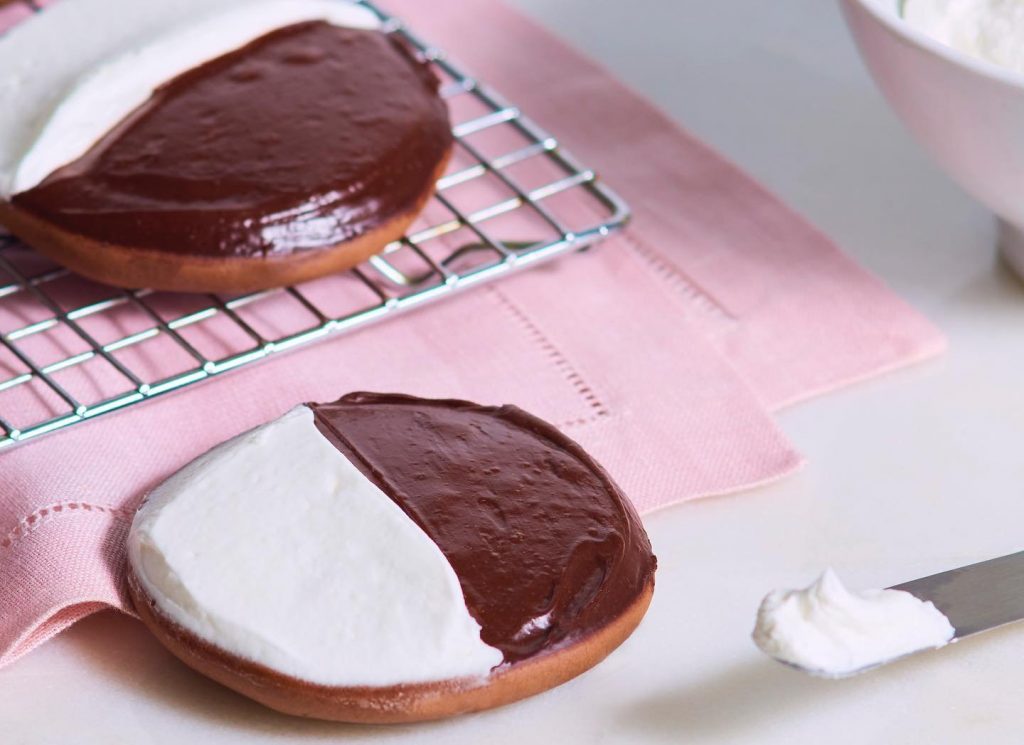 Sweet Treats & Delicious Eats
We're lucky to have an abundance of delicious, unique spots for all our foodie needs. Here are some great local shops: She Fancy Boards, So Sweet Candy Shoppe, Wicked Sweets by Alyssa , Babycakes by Becca, Ramon's Bakery, Hemstrought's Bakeries, Florentine Pastry Shop, Caruso's Pastry Shoppe, Desserts Beyond the Ordinary, Holland Farms, Copperccino's Bistro, Bakery & Coffee, Spressos Coffee, & anywhere on our CNY Cheese Trail
Events for Kids
Valentine's Day Mommy & Me Painting Class (February 4, 10:30 AM) – Painting Wild & the Oneida County Public Market are hosting this painting workshop at Union Station in Utica! Cost is $25 per person. Register by emailing paintingwildcny@gmail.com.
Valentine's Day Drop-In Workshop at the Oneida County History Center (February 7-11, 10 AM-4PM daily) – Your kids are invited to make old-fashioned handmade cards. Cut, paste, and decorate with provided materials. This is a fun way to let them get creative and use their hands to make something. Art projects are designed for ages 4+.
Valentine Cardmaking with The Copper Easel (February 7, 6 PM) – Join Lucie from Green Leaf Illustrations for a fun cardmaking class. Make cards of all different styles to give to your loved ones! $25 per person, for ages 7+.
Kids Valentine Paint Party at BE. – Life Art Magic (February 12, 3-5 PM) – Join for a fun party painting this adorable heart cactus plant. Heather will take you step by step through the whole painting process. Included in admission is instruction, materials, and a light snack. Ages 8+. Admission $25 per person.