Bomber Disc Golf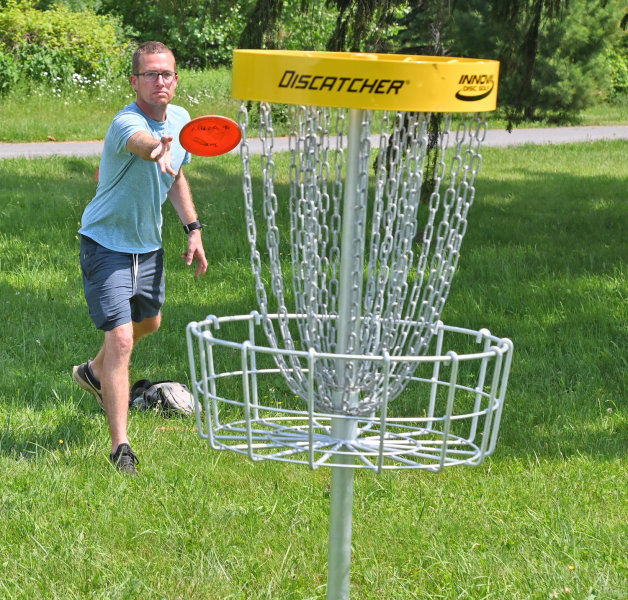 This 18-hole course meanders through the Griffiss International Sculpture Garden and Nature Trail and is still under construction, but is expected to fully open in July 2021. Practice play can begin any-time, but note that construction of official tee boxes and signage is ongoing. This course was created by the Griffiss Park Landowners Association and Griffiss Local Development Corporation.
COURSE RULES:
Play at your own risk
Carry it in, carry it out
Please show respect for players, passers-by, and the environment
Tee-off: Tee throws must be completed within or behind the designated area. The player with the least amount of throws on the previous hole is the first to tee off. If the players tie, follow the same order as the previous hole.
Lie: After the tee-off the thrown disc must be left where it came to rest until a marker disc is placed on the playing surface touching the thrown disc.
Order of Play: The player whose disc is furthest from the basket always throws first.
Fairway Throws: A run-up and normal follow-through are permitted.
Completion of the Hole: A disc that comes to rest in, not on top of, the basket constitutes successful completion of the hole.
Lost Disc: If a disc is lost, a one-stroke penalty is assessed and the next shot shall be taken from the previous lie.