Herkimer Diamond Mines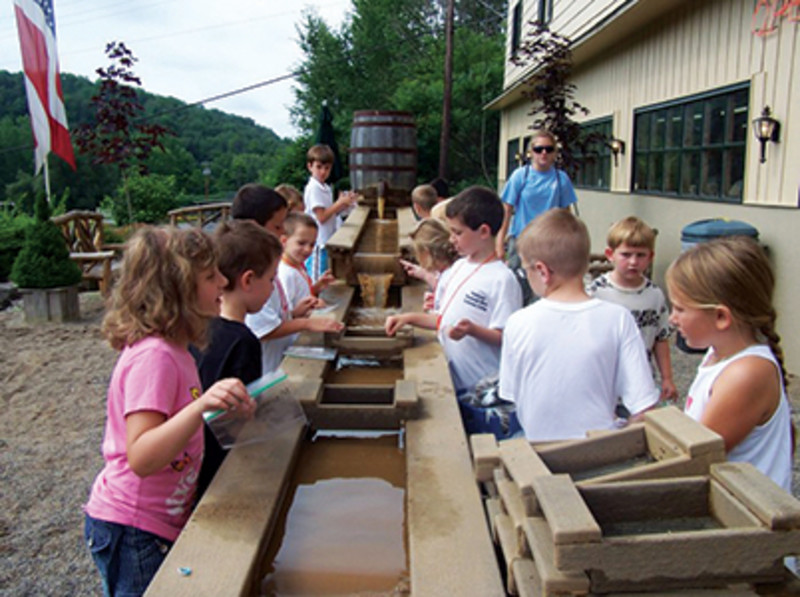 Home to one of the oldest, clearest Quartz Crystals in the world  - The Herkimer Diamond! These gemstones were faceted naturally over 500 million years ago! These magnificent crystals are found in the rock, having a diamond-like geometrical shape. Thus, the name recognition of "Herkimer Diamond".
Miners' Village is located right next to the campground, offering a variety of shops and activities for everyone!  The first stop will be "Village Hall" where you will register your family for mining and receive your equipment. Then you can stop by "Rockhound Academy" , our Education Center and Museum, where you will learn how to mine for your own Herkimer Diamonds! Next door is the "Trading Post" Gift Shop, Sluice, Florescent Room, Artisan Center, and Canteen Cafe!
One you are outside you will be directed to our open rock quarry, where you will be able to mine for your very own Herkimer Diamonds.  Sift through the dirt, search on the ground, or use your hammer to break open rocks! Everything you find is yours to keep.