The Utica Saint Patrick's Day Parade started as a small group of Irishmen marching down the Historic Brewery and Arts District and is now the 3rd largest parade in New York State!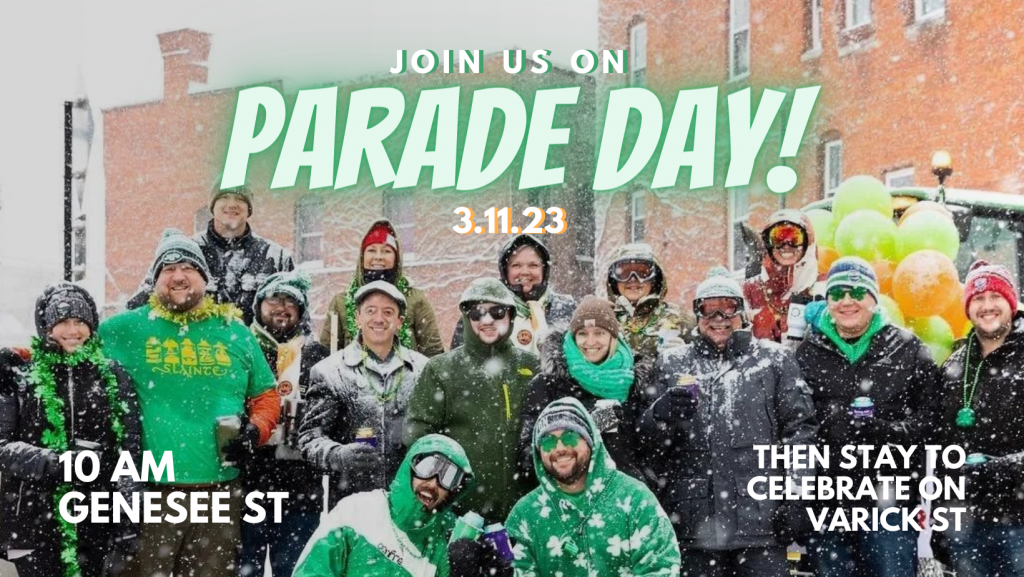 Almost 200 years later, from the time John C. Devereux was Grand Marshal, the tradition lives on. Over 5,000 marchers from across the state step off from Oneida Square and head north on Genesee Street to greet spectators with their music and smiling faces. The Utica Saint Patrick's Day Parade is one of Utica's largest community events with over 30,000 viewers. Our judges will decide on winners from 5 different categories: Marching Unit, Vehicle, Fire Department, Pipe Band, Other.
Hop over to Varick Street to enjoy post-parade fun!