We're firm believers that you can celebrate Valentine's Day no matter what your relationship status is. Single? Celebrate with your girlfriends. In a relationship? How about cooking or ordering in. We've put together a list of different gift ideas, events and hotel packages that will help you celebrate Valentine's Day no matter what you want to do!
Food Lovers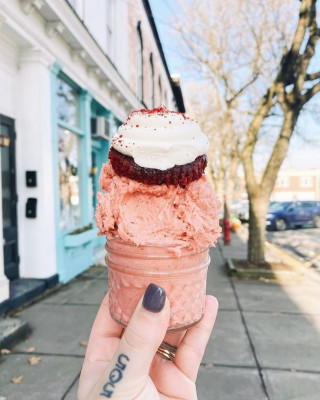 The Compound CNY's Lover Board – You must pre-order by TODAY (2/7) to reserve! The box includes macaroons, strawberries & a fine cheese and meat selection. We also recommend checking out their cheesecake stuffed chocolate covered strawberries. The Compound is also offering a Sweetheart Box that allows you to cook a meal with your boo. The box includes a selection of four butters and recipes so you can cook in the comfort of your own home!
Lovable Food Market – Created by the owners of Ocean Blue, Lovable Food is like Blue Apron but better because you can purchase all your favorite local dishes. We love that they have a full section dedicated to Valentine's Day; pre-order chocolate strawberry butter cake, red velvet cupcakes, cookie kits & other sweets. Plus, check their whole menu because you can also order anything from burgers to lobster rolls and everything in between! They offer free delivery in the area so you can cook a delicious meal while staying in your sweats.
Local Gifts
–Almost Local (Clinton) – A little something for everyone. Art supplies, adventure apparel (Upstate NY gear), candy, cards, candles, books, glass and barware, home goods, home décor, stationery, jewelry and SO much more.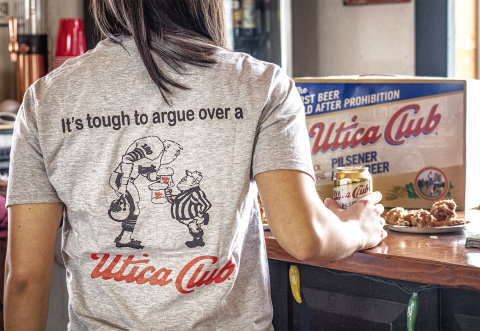 –Saranac Brewery (Utica) – Stop by Saranac Brewery on Varick Street in Utica and grab some merch for the beer lovers in your life. They have a variety of clothing (hoodies, tanks, shirts, etc.) and of course beer! Open Tues-Sat from 12-4pm.
–Barrettas Beauty Bar & Studios – This new salon in New Hartford has two Valentine's Day gift card specials! Services include pedis, manis & a blowout! This is a perfect gift for the women in your life who deserve some pampering! These can be purchased through 2/13.
–The Utica Zoo (Utica) – If you want a unique gift (or even a date idea), check out the Utica Zoo! They put together a Valentine's Day Gift Guide that includes things like Animal Encounters, Adoptions and Memberships. They also recommend visiting for a date… spend time outside with your special someone and explore the Zoo. If there's snow, rent some snowshoes and walk around!
–Liberty Tabletop (Sherrill) – Liberty Tabletop is the only flatware made in the USA and it's right in our backyard! They're running a special on 360 Cookware with 20% off al 360 cookware and bakeware. This is a great gift for anyone who loves spending time in the kitchen!
–Utica Public Library (Utica) – Now through 2/15, take a chance on a book! Claim yours through their website or give them a call at (315) 735-2279 X 207. You get to choose a random number 1-21 & the Utica Public Library will set up your blind date with a book!
Kids
–Valentine's Exchange with the Utica Children's Museum (UCM) – Break out the art supplies! The UCM wants your help so break out the art supplies! Submission are due on Weds, 2/10. Have your kids create a valentine, take a photo and message the UCM through Facebook. They will then exchange them with their friends in Phoenix and post on them on Valentine's Day,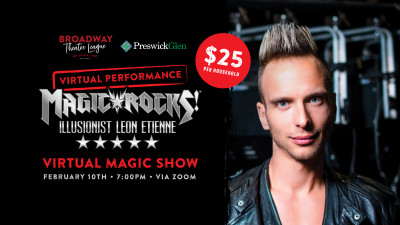 –Broadway Utica Events – Broadway Utica is hosting some events this month like a virtual performance with America's Rock Illusionist, Leon Etienne. This event is on 2/10 and presented by Preswick Glen from the comfort of your own home! It will provide your family with a mind-blowing show and of course… magic! Later this month, there's also an event called 'Bake and Broadway'. This virtual class will teach you to make healthy, easy snacks and be inspired by Beauty and the Beast, Lion King & Frozen. Grab tickets to either or both of these events for some fun activities for the whole family!
Flowers & Plants
–Chester's Flower Shop & Greenhouse (Utica) – We can't forget about classic flowers & bouquets as gifts! Chester's sells beautiful bouquets but also carries succulents, plant holders, bonsai trees & even jewelry. If you really need more inspo, check their blog post about Valentine's Day!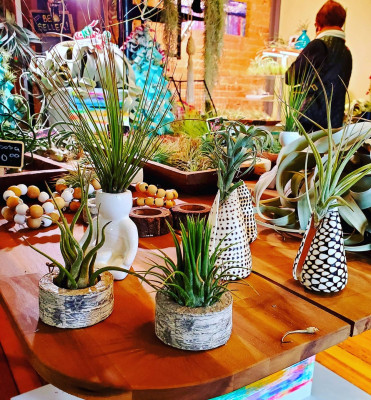 –Rainbow Cupboard (Clinton) – We are loving this new(ish) spot in Clinton that emulates happiness. They specialize in air plants (aka adorable small plants that hang in your home, apartment, office, etc.). You can also find beaded crystal hangers, crochet sweaters (for your plants!!), heart hangers and more!
–Greenscapes Garden Center (Whitesboro) – Let your love GROW this Valentine's Day! Give your loved ones the "promise of spring" & let them choose their favorite flower, shrub or tree with a gift card!
Staycations – We're all for the idea of booking a staycation because you feel like you're getting away but you don't actually have to travel far! Here are some local deals we found!
–Homewood Suites by Hilton (New Hartford) – For $119/night, stay in a luxurious King Suite and receive chocolate covered strawberries, champagne and breakfast for two! Packages are available 2/12-14. Call (315) 801-7200 to make you reservation!
–Turning Stone Resort Casino – Turning Stone offers a variety of packages that cater to whatever your interests are! We recommend checking out the Winter Escape Packages or the Galentine's Package. The Galentine's package includes overnight accommodations at your choice of location, a $50 Skana Spa credit per person & a $50 per person dining credit. The Winter Escape packages are customizable to your interests!
–Sangertown Shop & Stay Contest – Sangertown Square is giving away a fun date night out! Start at PiNZ and enjoy 2 games of bowling. After, head to Roll Roll Ice Cream for two ice cream dishes. After, end your night with your free stay at Homewood Suites by Hilton. Winner is chosen on 12/12!
Events
Thursday, 2/11 – Stage Time Trivia Presents: LOVE STINKS – The Anti-Valentine's Trivia at Woodland Farm Brewery. Come spend the evening in Woodland's spacious tap room for lighthearted fun. They'll test your knowledge of all things anti-Valentine's, like breakup songs, celebrity scandals and more. Anyone is welcome (even couples) and the game requires a $10 team registration for up to 4 people.
Thursday, 2/11 – Drive-Thru Valentine's Luncheon at the Parkway Center. This luncheon is sponsored by The Grand and takes place from 11am-12pm. The menu includes Willowvale Chicken & Biscuit dinner and a dessert. Make your reservation by February 8!
Saturday, 2/13 – Romance Weekend at Villa Verona Vineyard. Celebrate your love with Villa Verona – enjoy free chocolate with a wine tasting, specialty dips and salsas and special guests. The event is held in their tasting room. The Bistro will be serving a special Valentine's Day Menu as well (all items ala cart!). Call (315) 363-3305 for reservations.
Saturday, 2/13 – Sweethearts Special Bingo at Turning Stone. Couples play for $54. The Sweethearts Special includes two Level 3 Bing Packs, two Special Packs and two Early Bird Packs. Electronic Packs are $98.
Sunday, 2/14 – Valentine's Day Brunch at Woodland Farm Brewery. Gear up for a love-filled, beer-drinking, maple syrup-covered Valentine's Day Brunch! They will have some delicious and decadent brunch specials. Message them on Facebook or call (315) 864-3051 to reserve your table!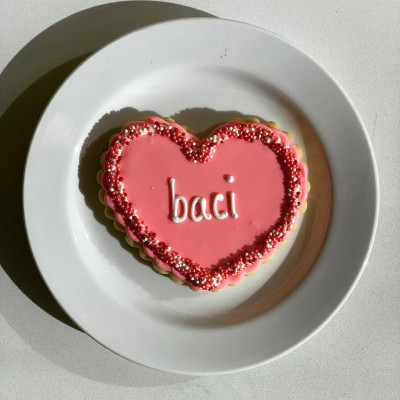 As always, we apologize to anyone left off this list. There are so many events and ways to support local businesses this winter and for Valentine's Day. We also recommend checking our massive variety of local restaurants because so many are offering specials for the weekend. Happy Valentine's Day!