After last year, it's safe to say that many people are looking to get out and explore as much as possible. Whether you're a local who's looking for ideas close to home or a visitor, we put together a list of four of our favorite attractions in the area! It's possible to combine these into a weekend itinerary or visit at your own leisure. Either way, they cater to a variety of interest and people! So bring the kids or bring your boo and start your planning! Also, we encourage people to check hours and event schedules of attractions!
Background: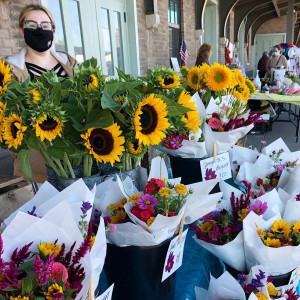 The Oneida County Public Market (OCPM) was established in 2011 by County Executive Anthony Picente, Jr. as an economic development initiative with a primary goal of establishing the first year-round produce market in downtown Utica. We can't believe they're celebrating 10 years! The dual focus of this initiative included not only the establishment of the Public Market, but the revitalization of the long-shuttered Railroad Express Agency (REA) wing of the Union Station.
What to expect:
Visiting Union Station in the Bagg's Square district of Utica on a Saturday in the summer is truly a wonderful experience. The public market is set up behind the station with a multitude of vendors. Visitors can bring their own bags and explore vendors ranging from fresh produce to soaps to food trucks to flowers… And everything in between. P.S. It's dog-friendly!
–Spongetta's Garden Play with Flowers – August 7 & September 11, visitors to the market can learn the basics about flower care and design. Sign up by following the link!
We also love that the OCPM has incorporated new programs for adults and kids who want to learn more about their food and vendors.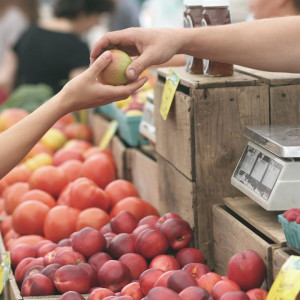 -Advice – Speaking from personal experience, I visited the market a couple times in June to scope vendors who offer vegetable seedlings. My fiancé and I have built our own garden and wanted to know what we should plant and when. Each vendor we spoke to about peppers, tomatoes, eggplants & more were so helpful in explaining when to plant, what kind of sun is needed and other details that were so helpful. They're a great resource for information and it's awesome to meet the farmers themselves!
–Educational programs – This year, the OCPM ran a program called Urban Farm Learning Lab. Participants have been able to learn and work in teams to safely cultivate, harvest and market products to our local community. This 6-week session is such a cool way to work in the community that we anticipate it coming back next year or something similar!
Background: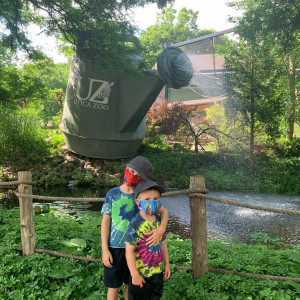 The Utica Zoo is located in Roscoe Conkling Park and is home to more than 200 domestic and exotic animals from around the world. The Utica Zoo creates unique experiences and promotes public appreciation of wildlife through education, conservation, and recreation. The Utica Zoo was established in 1914 as part of a recreational complex made possible by the donation of land from Thomas R. Proctor.
What to do:
–Sunset Sips – This weekly event (Fridays) will take place through August 27 from 4:30-8pm. This offers guests to be in the Zoo later than normal hours while still experiencing the animals. Each week there will be animals on exhibit, food and adult beverages available. Plus, live music!
–Brewfest – Brewfest (21+) is taking place on Saturday, August 7 and is a beer-tasting event that takes place on the beautiful grounds of the Utica Zoo under large tents and a pavilion (rain or shine). More than 100 craft beers, ciders, seltzers, and malt beverages are available for visitors to sample and enjoy, along with live music, food, and a silent auction!
–Visit! – You don't need an event to visit the Zoo. As a matter of fact, this attraction is open 363 days a year. This is a very family-friendly attraction that hosts several educational programs and events for kids of all ages. Especially during school breaks and holidays, the Utica Zoo creates unique programs that engage kids while teaching them. It's also a great spot for a date night if you're looking for something unique and outside. It's so relaxing to visit, check out the feedings and enjoy nature with beautiful views everywhere!
–Animal Encounters – Encounters range from feeding fish and squid to the Sea Lions to feeding Red Pandas to hanging with the Goats. Check their full list for this behind-the-scenes experience.
-Wine in the Wilderness – This signature Zoo event usually takes place in June but this year it's happening on Saturday, September 25! Similar to Brewfest, it happens right on the Zoo's property and will feature a multitude of wineries from across NYS. Stay tuned for more details!