Summer is great for so many reasons… like sunshine, BBQs, concerts & events to name a few. But something else we love is that it's GROWING (and picking) season in CNY! With an abundance of farms and agriculture, there's a huge variety of what you can pick. Check out our list of farms and what you can expect to pick, when! Just keep in mind that mother nature has a mind of her own so the hours and availability can change at any time!
Spring Creek Lavender (Remsen)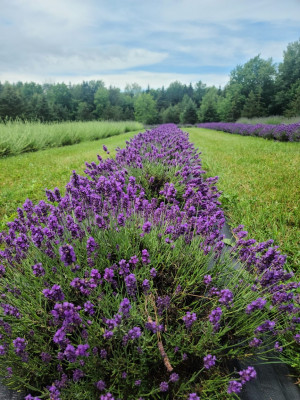 Now: U-pick lavender! Spring Creek is closed on Thursdays but open the rest of the week for picking fresh lavender. They open at 10am but much like the other farms on the list, check their social media and/or call ahead to make sure they're open! Cost is $10 a bundle (typically around 100 stems). While you're here, visit with their goats, donkeys and other animals and take a walk on the nature trails.
Bonus: Spring Creek is hosting special events weekly. Tomorrow is Date Night (food, lemonade, picking and s'mores). On Saturday, there is Goat Yoga and Lavender Yoga plus a Pick & Paint event. On Sunday, there's a Lavender Tea from 3-6pm! Get your tickets at https://www.springcreeklavenderny.com/what-s-happening-2.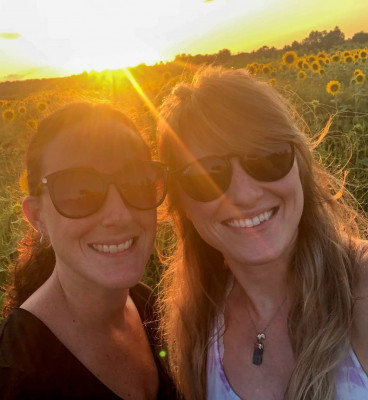 Now: Wagner Farms is currently offering U-pick red raspberries! We highly recommend visiting their Facebook page for updates from the owner, Ron, on weather, what's growing and tips. They anticipate U-pick raspberries through at least July 15. Price is $6/lb. & includes a container if needed.
Visitors can also pick gooseberries with dates through approximately July 16. The gooseberry is a European berry with antioxidants, sour in flavor and can be used to make jams and jellies. Price is $4/lb. Bring gloves for picking!
Soon: Eventually, the red raspberries switch over to black raspberries (commonly known as black caps) and finally switch over to purple raspberries. Ron anticipates black raspberry picking dates to be July 14-July 30.
Bonus: Wagner Farms may be most famous for their abundant, beautiful sunflower fields. This year's fields will include walking trails, wagon rides and a sunflower maze pathway across the property. This is a great spot for engagement, family and maternity photos! Additionally, we recommend checking out our Sunflower Selfie Campaign from last year. Simply visit Wagner Farms, snap a selfie & use the hashtag #sunflowerselfieny so we can see your pics!
Wagner Farms is family-friendly and ADA compliant with easy access for wheelchairs. Anticipated dates for sunflowers are July 16-September 5. Finally, look for their sweet corn harvest from the beginning of August through September 9!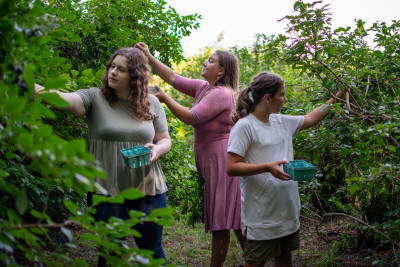 Now: Swistak Farm is open for blueberry season! Their hours of operation change based on weather and growing conditions so they always recommend calling ahead – (315) 336-1251. They anticipate being open Tuesday-Saturday from 8am-2pm.
U-pick pricing will be $4/quart for blueberries. Quart and bucket containers are available for purchase to fill. You can also buy already picked blueberries!
Future: Be on the look out for U-pick tomatoes and peppers! Plus, the farm grows a large assortment of fresh veggies sold at their on-site farm stand!
North Star Orchards (Westmoreland)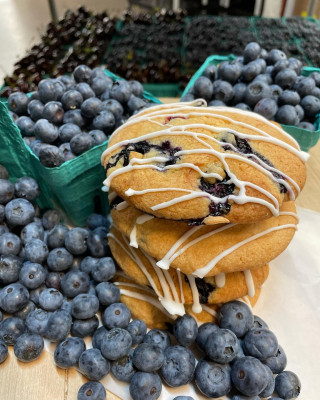 Now: U-pick blueberries are currently what's ready for picking at North Star! Their field is located directly behind the farm market and will be open for picking from Wednesday through Sunday from 8am until 6pm. Cost is $2.75/lb. Buckets are available!
Future: U-pick apples from mid-September through mid-October, U-pick pumpkins from late September through mid-October & U-pick tulips in mid-May!
Candella's Farm & Greenhouse (Marcy)
Now: The season is here for sweet juicy blueberries and raspberries! U-pick berry hours range so call the farm stand at (315) 736-8782 or check Facebook for updates. Blueberries are $2.75/lb. and raspberries are $4.49/lb. (cash). They will have containers available for sale to pick in or bring your own! Don't forget to stop into their farm stand to purchase other veggies and fresh goodies!
Blueberry Hill Farms & Nursery (Clinton)
Now: This Friday (7/9) is the first day of U-pick blueberries! For the rest of the season, the nursery and U-pick will be open 8am until noon Monday-Friday and on Saturday from 8am-2pm. Please call ahead or check Facebook for updates on weather (315) 368-5578. No appointment necessary, bring your own buckets or purchase them for $1. Blueberries are $2.75/lb. and you can also purchase pre-picked berries!
We hope this blog will motivate you to get out this month and pick your own fruits and flowers! It's a great activity to do with your parents, kids, friends or on a date. There are so many farms and we hope to update this as we learn more about other U-pick options and what's available this fall!