On August 16, 2021 Rome Historical Society (RHS) will release a digital tour via RHS' YouTube channel. The tour called
The British Lines
will review the movement of British troops during the Siege of Fort Stanwix in 1777.
The British Campaign of 1777, also called the Saratoga Campaign or Burgoyne's Campaign, was a three-pronged attack on New York during the Revolutionary War. The third expedition, composed of Barry St. Leger's British army is an integral part of Fort Stanwix's story. This army led the 21-day siege against American-occupied Fort Schuyler (former Fort Stanwix) from August 3rd to the 23rd in present-day Rome, New York.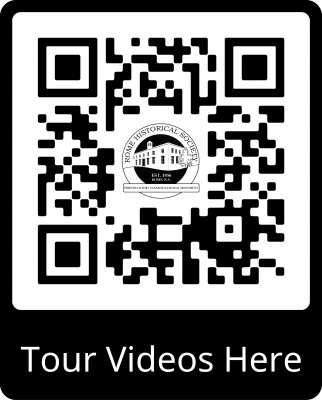 A series of videos will be available to guide the public through the British troops' experience during the siege. The goal of this tour is to discuss important locations, people, and events of the St. Leger expedition and help you make connections to local history. Scan the QR code or find The British Line Playlist on RHS' YouTube Page at (https://www.youtube.com/playlist?list=PLtWO2Y4PJHvX-yoYwadlDeOsBeyxs8VDq) and follow the videos around Fort Stanwix.
The Rome Historical Society is located at 200 Church Street, Rome, NY and is a non-profit organization under Section 501(c)(3) of the United States Internal Revenue Code. For more information, call (315) 336-5870, like them on Facebook, or visit their website at www.romehistoricalsociety.org.