Events

FRIDAY, MARCH 12
America's Shamrock Run
3/12-3/21
The Boilermaker Road Race is looking to all of you to help represent the best 15k in the USA on a national stage! This run/walk is virtual and can be done wherever you want! A portion of proceeds will benefit the Boilermaker and registrants will receive a full zipped jacket, Celtic-inpsired finisher's medal & hat. For more info on this run and to register, check our other blog here.

St. Patrick's Day Weekend Celebration at Villa Verona Vineyard
Two-Day Event (Fri & Sat)
Join Villa Verona for their St. Patrick's Day Celebration featuring green slushies in the tasting room! There will also be special guests throughout the weekend.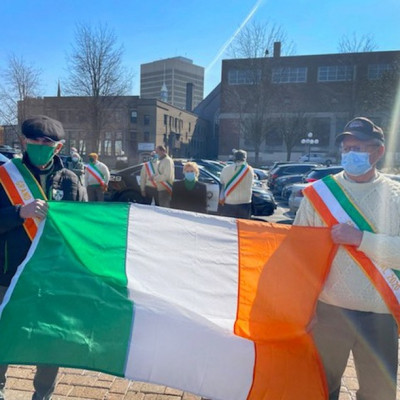 SATURDAY, MARCH 13
St. Patrick's Day at The Harp featuring Last Left
1pm
The Celtic Harp is taking reservations so please private message them ASAP (minimum RSVP of 4 people)

St. Patty's Party w/ Whiskey Creek at 12 North
6-10pm
Come on out and celebrate St. Patrick's Day at 12 North's After Party with Whiskey Creek! Enjoy food, drinks and some Irish fun.

St. Patrick's Day Flurry Shoot at Vernon National Shooting Range
11am-4pm
Join for a fun day of clay target shooting – partners shoot 3 rounds of 30+ targets each round. Register in the pro shop or on the field. For additional info, call (315) 829-2529

St. Patrick's Day Party with OH KANE at The Stief
11am
First come, first serve. Doors open at 11am. Food must be purchased at the door. COVID mandates in place (wear mask while standing). Tables are spaced out!

CASSIDI live at The Killabrew
7-10pm
CASSIDI will be live, performing at the Killabrew for what would've been Parad day. Join for great entertainment and to kick off an upcoming week of St. Patrick's Day performances!

Winter Cornhole Tournament at Woodland Brewery
11am
Woodland is holding another cornhole tournament! They'll have hot (alcoholic) beverages available. Dress warm and get ready for fun. Registration is $20/team. Register online or in the tap room!

St. Patrick's Day at 7 Hamlets Brewing Company
10am-9pm
Green beer, leprechaun mimosas, music & food!

Bagg's Square Brewing Company
Grab one of their St. Patrick's Day I<3NY Craft Beer shirts & wear it into the brewery any time between 3/13-3/20 and you'll get a FREE green beer!

WEDNESDAY, MARCH 17
Virtual Concert Series with Kirkland Art Center
8pm
Kirkland Art Center has always been an amazing small venue for live music. This month, they're launching KAC Live from the Gallery. They'll stream a series of concerts that begins on St. Patrick's Day (3/17) with Pat Reynolds who plays traditional Irish dance music on the fiddle. Pat will share what has sustained him, musically, during the pandemic and mark St. Patrick's Day with a few jigs, reels and airs faithful to the tradition!

St. Patrick's Day on the Eastside at Copper City Brewing Company
2-9pm
They're releasing their annual Danny Boy Red and the Irish Blonde! Jimbo's Food Truck will be serving up outrageous corned beef & other St. Patrick's goodies.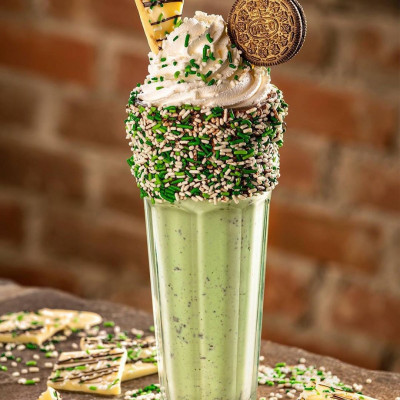 St. Patrick's Day at PiNZ in Sangertown Square
3/17-3/21
Try your luck at PiNZ during a five-day event. Enjoy Irish Nachos (waffle fries covered in Guinness beer cheese sauce & all your favorite toppings for 412. Try your luck on 3/20 for a chance to win a prize from the PiNZ prize wheel. Keep your eyes peeled for gold coins! Plus, beer and food specials.

FRIDAY, MARCH 19
Killabrew St. Patrick's Day Celebration
5-8pm
Live music from Josh Breen and green beer!

Gifts, Food & Other Ideas!
Turning Stone Resort Casino
Stop by Turning Stone for games, gambling and festive food! Grab a St. Patrick's Day Boozy Milkshake at Upstate Tavern or try the grasshopper pie at Emerald's!
Then, join them for their "Pot O'Gold" St. Patrick's Day Special! The additional $10,500 in cash prizes that were given out during the Greenest Person event in trips & costume awards are all being added to the "Pot of Gold Special Session" and the extra cash must go!

Vernon Downs
On Saturdays in March, stop by Vernon Downs Casino Hotel gaming floor and see if you can take home a pot of gold with their Luck O' the Draw Hot Seats! Each Saturday from 1-9pm, they'll draw two random lucky winners at the top of odd numbered hours for a chance to choose an envelope that contains prizes ranging from $50 free play all the way up to $777 in cash!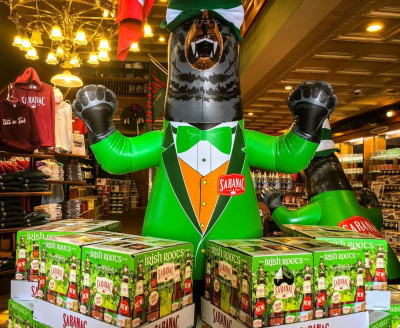 Sangertown shops like Claire's has festive St. Patrick's Day masks & other gear, Children's Place has great outfit options for the kiddos!
Coffee shops like Utica Coffee & Character Coffee have Irish-inspired drinks this month

Kookie's Q – specials all month like four leave clover sundae, leprechaun milkshake

Irish Coffee Cream Ale from Saranac Brewery