Oneida County Tourism (OCT) accepted two awards from the New York State Tourism Industry Association (NYSTIA). Last week, tourism representatives from across New York State met at The New Yorker in New York City for NYSTIA's Annual Meeting. The meeting ended with an awards dinner on Thursday evening where Tourism Excellence Awards recipients, who were announced in May, were able to receive their awards.
The awards recognize outstanding initiatives and achievements of New York state's destination marketing organizations, attractions, and other tourism-related businesses. Categories included marketing campaigns, destination management, stewardship, innovation, and leadership.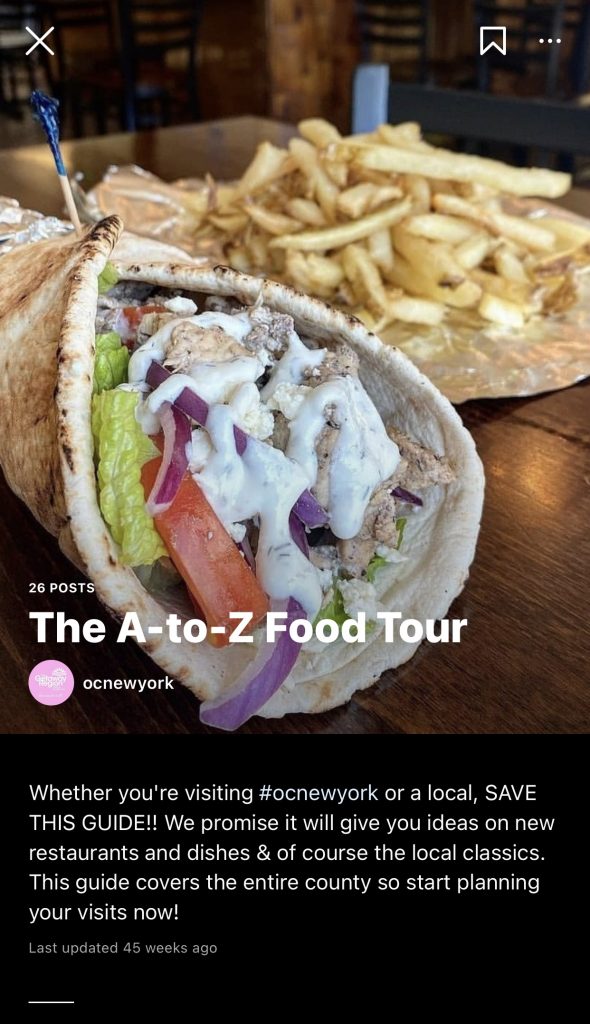 The NYSTIA "Excellence in Tourism Marketing Campaigns, Projects & Programs: Digital Marketing" award recognized OCT's A-to-Z Food Tour, a campaign created in 2021 to highlight favorite local dishes while driving business to a multitude of restaurants in Oneida County. The A-to-Z Food Tour also received an award for, "Recovery & Resurgence: To Assist Community & Local Business Recovery & Resurgence." "The A-to-Z Food Tour is a perfect example of how a simple campaign can create a positive impact in the community for residents while having a positive impact on local tourism and the tourism economy", said Sarah Calero, Director of Communications at OCT.
Kelly Blazosky, President of Oneida County Tourism, said, "We are thrilled and honored to receive this recognition from NYSTIA and our tourism colleagues across the state. Our team has worked diligently throughout COVID to boost local tourism and assist restaurants. We loved including the community in the voting process and it's exciting that we now have an evergreen restaurant guide that can be used by visitors and locals when deciding where to eat in Oneida County."
Additionally, all 21 awards that were given to each award winner were made by Speedy Awards and Engraving Inc., located in New Hartford, currently in their 47th year of business. The Tourism Excellence Awards Committee chose Speedy Awards from a group of several companies across NYS for their unique designs and high quality.
The New York State Tourism Excellence Awards are juried by a panel of industry experts under the auspices of the New York State Tourism Industry Association. Individuals and tourism organizations throughout the state were represented, and the judges were challenged by the quality of the entries.
"Working collaboratively in New York state's tourism community enables you to network with some of the best minds, most experienced individuals, and trendsetting thought leaders in the global tourism industry," states Bob Provost, president of the New York State Tourism Industry Association. "The individuals, campaigns, initiatives, and projects being honored are world-class. I am humbled by their achievements and service to their communities."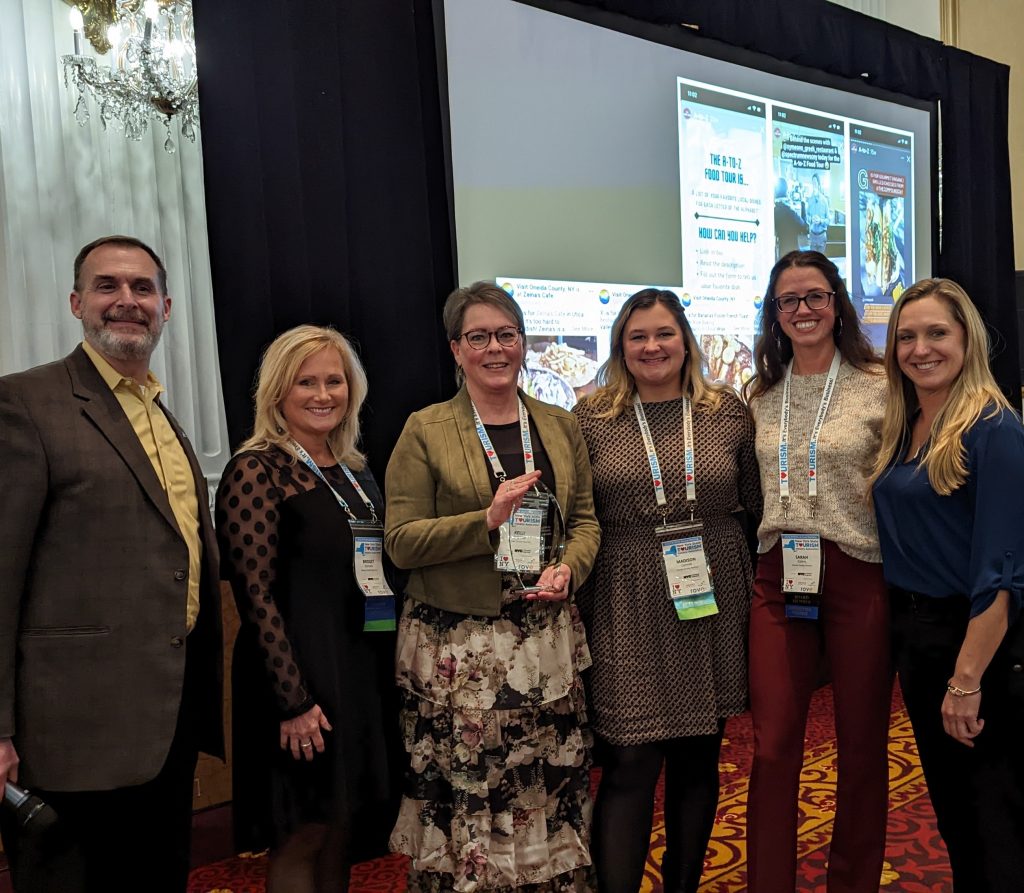 In group photo, pictured left to right: Ross Levi, Executive Director of Tourism at Empire State Development/NYS Division of Tourism, Bridget Cerrone, Sr. Account Manager at Advance Media New York, Kelly Blazosky, President of Oneida County Tourism, Madison Cermak, Director of Sales at Oneida County Tourism, Sarah Calero, Director of Communications at Oneida County Tourism, Dana Krueger, Director of Fun at DanaEvents