Oneida County Tourism (OCT) has received two awards from the New York State Tourism Industry Association (NYSTIA) for excellence in tourism marketing.
The awards were announced on May 5, in observance of National Travel and Tourism Week, recognizing outstanding initiatives and achievements of New York state's destination marketing organizations, attractions, and other tourism-related businesses. Categories included marketing campaigns, destination management, stewardship, innovation, and leadership.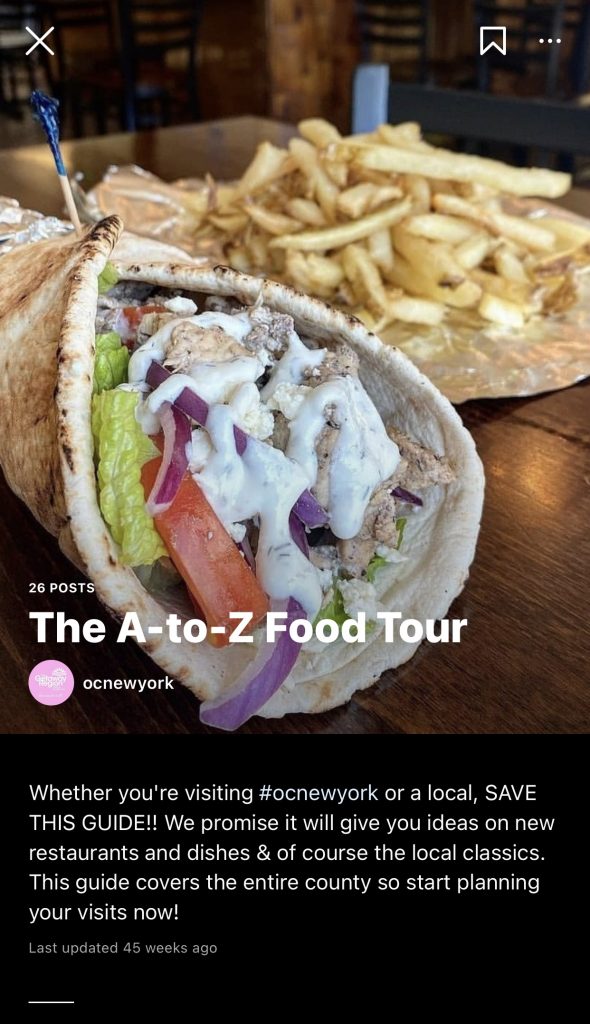 The NYSTIA "Excellence in Tourism Marketing Campaigns, Projects & Programs: Digital Marketing" award recognized OCT's A-to-Z Food Tour, a campaign created in 2021 to highlight favorite local dishes while driving business to a multitude of restaurants in Oneida County. The A-to-Z Food Tour also received an award for, "Recovery & Resurgence: To Assist Community & Local Business Recovery & Resurgence." "The A-to-Z Food Tour is a perfect example of how a simple campaign can create a positive impact in the community for residents while boosting local tourism and the tourism economy", said Sarah Calero, Director of Communications at OCT.
Kelly Blazosky, President of Oneida County Tourism, said, "We are thrilled and honored to receive this recognition from NYSTIA and our tourism colleagues across the state. Our team has worked diligently throughout COVID to support our local tourism industry and assist restaurants, a sector that has been devastated because of the pandemic. We loved including the community in the voting process for the A-to-Z Food Tour and it's exciting that we now have an evergreen restaurant guide that can be used by visitors and locals when deciding where to eat and what to try in Oneida County."
This year, the New York State Tourism Excellence Awards acknowledged the challenges faced by the tourism industry and all that was accomplished, ultimately contributing to the recovery and resurgence of New York state's tourism industry.
"Travel and tourism was the industry most adversely affected economically by COVID-19. Despite the many challenges the pandemic presented to the industry, the new technologies, techniques, and strategies adopted by New York's tourism professionals have contributed to a resurgent industry embracing best practice destination marketing, management, and stewardship," observed Dana Krueger, board chair of the New York State Tourism Industry Association.
The New York State Tourism Excellence Awards are juried by a panel of industry experts under the auspices of the New York State Tourism Industry Association. Individuals and tourism organizations throughout the state were represented, and the judges were challenged by the diversity and quality of the entries.
"Working collaboratively in New York state's tourism community enables you to network with some of the best minds, most experienced individuals, and trendsetting thought leaders in the global tourism industry," states Bob Provost, president of the New York State Tourism Industry Association. "The individuals, campaigns, initiatives, and projects being honored are world-class. I am humbled by their achievements and service to their communities."
Award recipients will be honored at a ceremony in New York City on October 27, 2022.