Now through September 18, 2022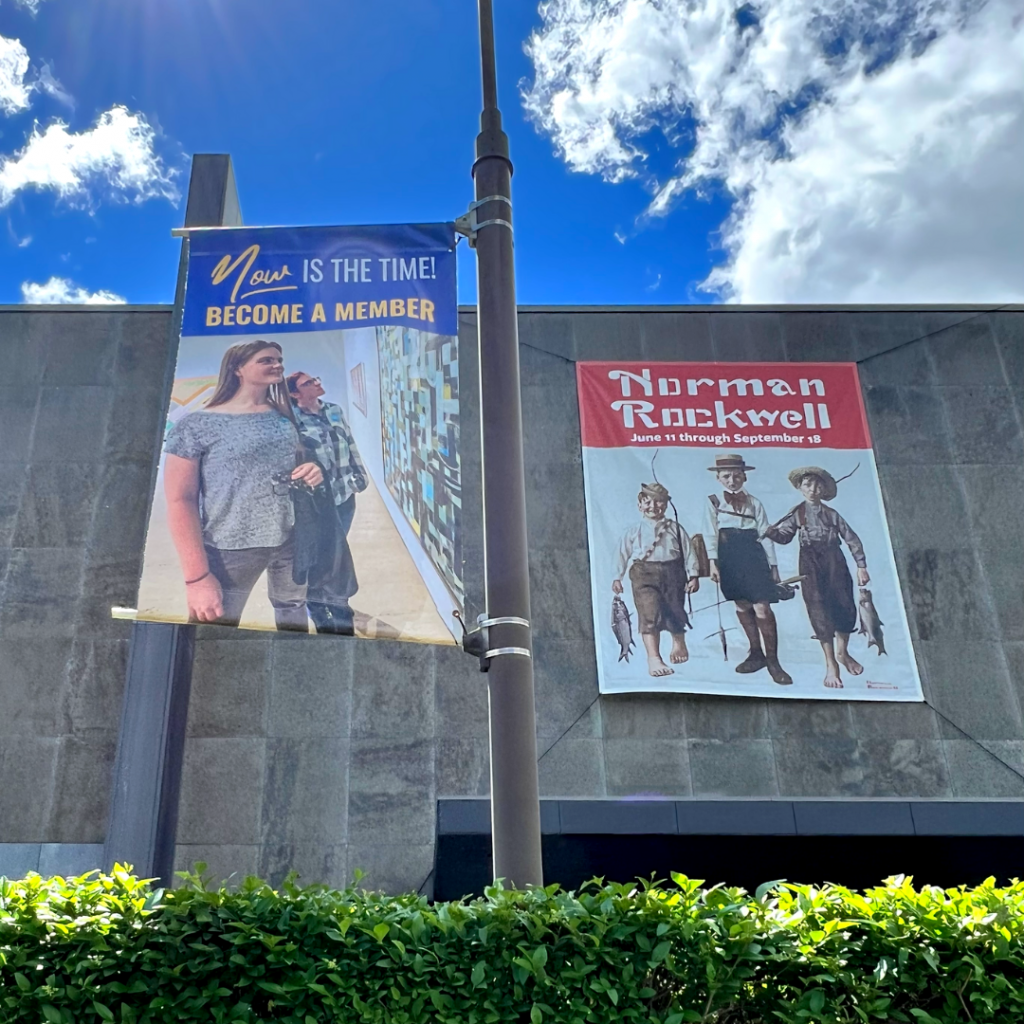 Munson-Williams-Proctor Arts Institute in Utica, N.Y., is the dynamic cultural heart of Central New York with more than 13,500 pieces in its permanent collection, concerts, community classes and the PrattMWP College of Art and Design.
This summer, Munson-Williams presents the landmark exhibition Norman Rockwell, on view through September 18, featuring iconic images of American scenes painted by the most beloved artist and illustrator of the 20th century.
Over the course of his six-decade career, Norman Rockwell illustrated the everyday moments in America, featuring diverse races, nationalities, economic backgrounds, and creeds. Through countless wars and movements that shaped American history during the 20th century, Rockwell promoted an optimistic world in the face of hardship and struggle. This exhibition presents Rockwell's story-filled scenes of American life as well as the people behind the images—from presidents to postmen.
Rockwell's paintings were reproduced continually on magazine covers from the 1920s to the 1960s, and their appeal was immense. His later paintings from the 1960s and '70s promoted civil rights and equality for all, and even his seemingly whimsical compositions often addressed shifting gender roles, class divides, democratic values, and the embrace of all ethnicities and religions.
With more than 50 original artworks including full-scale oil paintings, photographs, drawings, archival magazines, tear sheets, and all 323 Saturday Evening Post Covers Rockwell illustrated, Norman Rockwell will unlock the mystery of how the artist's most significant commissions developed from start to finish.
Through partnerships and collaborations with community groups throughout the Central New York region, programming and outreach for Norman Rockwell will include events that are of interest to diverse communities. The Museum's African American Community Partners, an advisory panel drawn from the greater Utica community, will provide insight on programming and interpretation.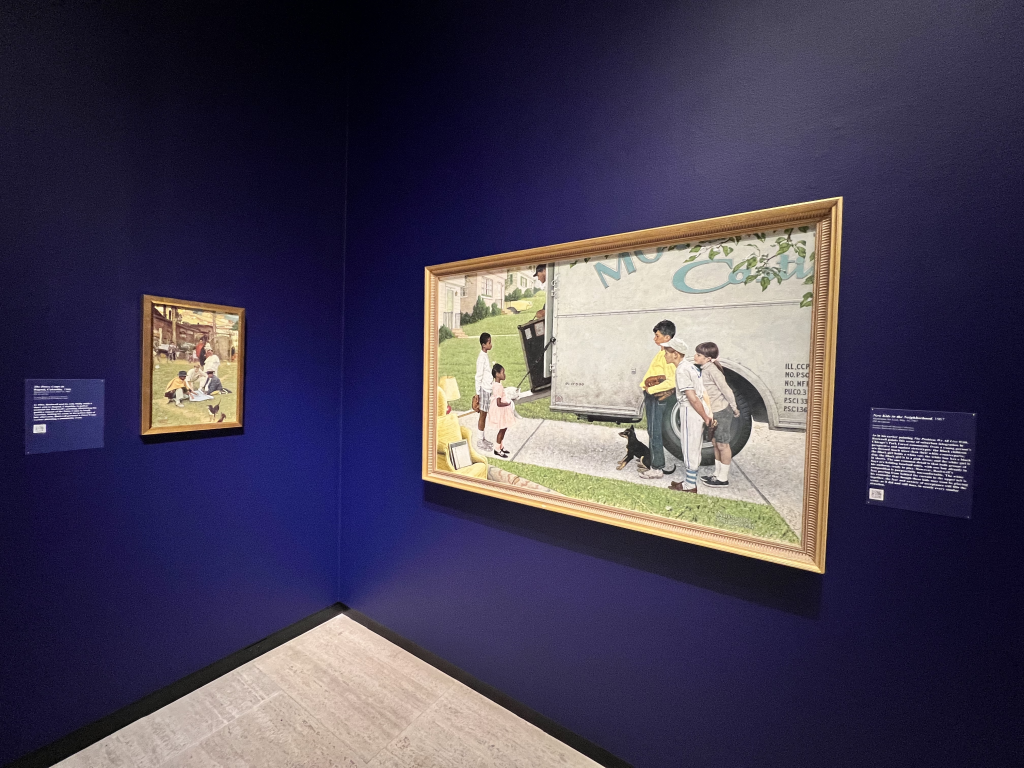 New Kids in the Neighborhood, 1967, Norman Rockwell (American, 1894–1978), Norman Rockwell Museum Collection. Licensed by Norman Rockwell Family Agency.
The Peace Corps in Bogotá, Colombia, 1966, Norman Rockwell, (American, 1894–1978), Norman Rockwell Museum Collection. Norman Rockwell Art Collection Trust.
Exhibition admission: General public $10, Full-time students $5
Reciprocal museum and NARM members $8, MWPAI members free
SNAP/EBT cardholder's free, Active Duty Military and family free,
Children 12 and younger free
Events and other things to do when planning your visit:
My Grandfather, Norman Rockwell – Thursday, June 30 (6 p.m.): Discover personal insights into the life and art of Norman Rockwell that only his granddaughter can share. Drawing from her family history as the editor of the re-released Norman Rockwell autobiography, My Adventures as an Illustrator: The Definitive Edition, Ms. Rockwell brings new illustrations, drawings, and information to a discussion with Mary E. Murray, Curator of Modern and Contemporary Art at Munson-Williams. A question-and-answer period will be included. A light reception, cash bar, and book-signing follow with an opportunity to view the Norman Rockwell  Books are available to purchase at the Museum Shop.
Norman Rockwell Guided Tours (1 p.m.): Fridays, Saturdays and Sundays now through September 11. Additional dates and times: July 12 & 13 (1 p.m.) and July 14 & 28 (2 p.m.). These are free with exhibition admission.