Valentine's Day is just over a week away, so we put together a list of events and gift ideas that cater to just about anyone! From Galentine's Day events to cooking classes to unique gifts, this blog covers it all. P.S. We posted a holiday shopping blog a couple months ago that still has some relevant gift ideas so make sure to check that out here!
EVENTS
Oneida County Public Market (Utica, NY)
Saturday, February 5
Still deciding on your Valentine's Day dinner plans? Why not cook a delicious, locally sourced dinner to impress that special someone or treat yourself! The Oneida County Public Market has a wide selection of meat, producers, alcohol & other food products
Painting with a Twist (New Hartford, NY)
Saturday, February 5 & Sunday, February 6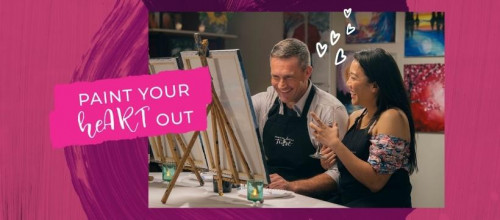 Sign up for a class with Painting With a Twist. A little bit of paint, a little bit of wine, and a whole lot of fun! They're offering different themes such as Love Blooms (acrylic) or My Gnome & Only (canvas or wood pallet). Or, participate in Bright Sunset Love, where you can create a beautiful piece of art together. No art expertise necessary, all materials and step by step instruction provided. Bring you favorite drinks & snacks!
Kids' Valentine's Party at Uno Pizzeria & Grill (New Hartford, NY)
Tuesday, February 8
Join for a Kids' Valentine's Party! There will be cookie decorating, goodie bags and photo backdrop fun. Also, it's Kids Eat Free* day for the UNO Extras members!
*One free item from the kids' menu with each adult entrée purchased.
Galentine's Day Event at Brique Studio (Utica, NY)
Tuesday, February 8
Brique Studio & Events is the newest spot to open in the Bagg's Square neighborhood of Utica (106 Genesee St. 2nd floor). They're hosting a Galentine's Day celebration with amazing vendors for a pop-up shop. Plus, there will be tours of the space to see Utica's newest venue. There will be drinks and food from The Compound available. The event is free and open to the public!
Heart Opening Flow for Valentine's Week with Just Breath Yoga Studio (Rome, NY)
Thursday, February 10
Valentine's Day, the day of love and the heart. Come experience a little self-love with a heart-opening flow class that will rejuvenate and nurture your body & mind. Our focus of this class will be the heart center, the heart chakra-the Anahata Chakra, which is the center of love and compassion…which should include yourself or it is incomplete. Cultivate deep loving emotions toward yourself & others. Emotionally open yourself up so you can show unconditional love and affection toward your body and mind.
Valentine's Day Couple Cooking Class (Clark Mills, NY)
Friday, February 11
The Clark Mills American Legion is hosting this unique and romantic date night experience with Fabiana Litterio. Cooking together is not only romantic, but it's a great way to spice up your date night. And, you get to what you make! Litterio's offers a wide range of themes to choose from and you will make a 3-course Italian meal and enjoy a glass of wine. To attend one of our upcoming couples cooking classes, email us at Litterio385@gmail.com
Atrophy Escape Ward with Cayo Industrial Horror Realm (Rome, NY)
Friday, February 11 & Saturday, February 12
Explore a hidden antiquated asylum exclusive to your own group of friends, family, coworkers and Valentine's Day date in this 1-hour interactive theatrical "escape room" style experience. Groups of 2-6 are allowed. Only three slots left!
Valentine Dinner Train – Utica to Remsen Round-Trip (Utica, NY)
Friday, February 11 & Saturday, February 12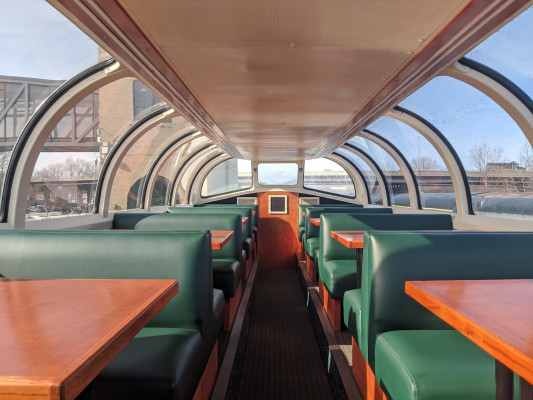 Join the Adirondack Railroad for a romantic dinner and train ride from Utica's Union Station to Remsen. Enjoy a hand-crafted menu from an extraordinary local chef, Patrick O'Connor, owner of Feast & Festivities by O'Connor's. Train departs at 6 PM and is a two hour ride. Prices start at $129 per person and includes a complimentary drink. Different seating options are available!
The Show of Emotion: An emo-themed evening for the lovesick and loud (Utica, NY)
Saturday, February 12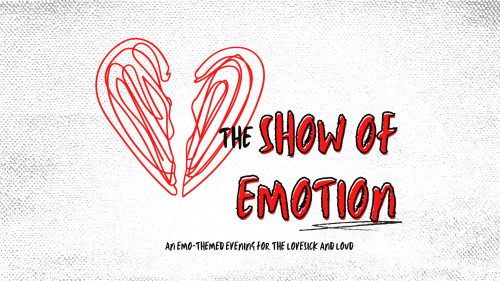 This Valentine's Day Weekend, the Uptown Theatre is taking back Saturday with The Show of Emotion! Featuring live music from Handsome Bob, Leeky XIV and Career Mode, a fashion show from MAZE Studio and standup comedy from some of Uptown Improv Co.'s most heartbroken. Plus, delicious comfort food from our friends at The Compound! $10/tickets available at uptownutica.org or at the door. 21+/proof of vaccination required.
Valentine Pop-Up with Babycakes by Becca at Almost Local (Clinton, NY)
Saturday, February 12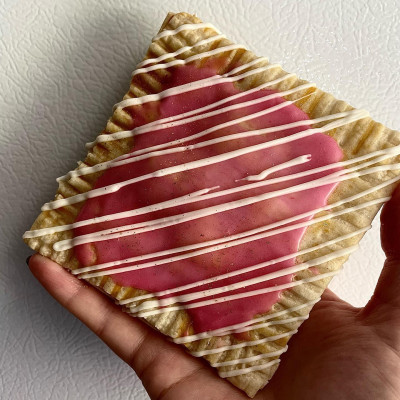 Stop into Almost Local for this pop-up featuring delicious sweet treats ready for purchase, plus chocolate covered strawberries. Pre-order online or in-store! 6 for $18 // 12 for $32.
Valentine's Celebration at Villa Verona (Verona, NY)
Sunday, February 13
Make it a date! Villa Verona Vineyard is celebrating Valentine's Day early with live music from Bill Ali from 1-4 PM. Plus, wine flight & appetizer pairing special while enjoying the music. Appetizer will consist of foie gras, shrimp kabob skewers &more. Pairing is available from 12-5 PM and the flight of wine is your choice. Cost is $40/pairing.
Valentine's Day Brunch at Woodland Farm Brewery (Utica, NY)
Sunday, February 13
Woodland is gearing up for a love-filled, beer-drinking, maple syrup covered Valentine's Day Brunch. They'll have some delectable and decadent brunch specials! Message them or call (315) 864-3051 to reserve your spot.
Galentine's Day with Listen It's Liz & Alex Affect (97.9/105.5 Kiss FM)
Sunday, February 13
This one's for the girls! Listen It's Liz & Alex Affect will be taking over the radio station from 11AM-7PM, playing your favorite female artists all day long (Beyonce, Taylor Swift, Adele, Ciara & more). There will be special guests from your favorite reality shows, playlists & social media! Plus, win a posh picnic for four from Picnique & a pair of Kate Spade sunglasses from New Hartford Eye Associates, all thanks to Lennon's W.B. Wilcox Jewelers!
OTHER IDEAS
Saranac Brewery deals – If you're still looking for that perfect gift, they've got you covered! Stop into their gift shop for ideas like a limited run Utica Club Carhartt beanie, UC for You 'n Me (a 12-pack of UC cans and two UC pint glasses), The Varick Street Pair (S'mores Porter 6-pack and a custom S'mores Chocolate from So Sweet Candy Café & more!
Evolve Gifts – Hand-drawn Valentine's Day cards on handmade seeded plantable paper. Plus, other items like adorable earrings, hair care, handmade local jewelry, notebooks, clothing & more!
Babycakes by Becca – Grab a Valentine's Day Box set for your sweetie, a friend or yourself! It includes an assortment of red velvet cake pops, large raspberry linzers, Reese's stuffed chocolate chip cookies & strawberry pop tarts. Small, medium & large box sets available! Pre-order now!
Uticrews – Check out their selection of Valentine's Day crewnecks! Or, grab some Utica or Clinton gear for your date!
Joy Delivered by Michelle – Let Michelle deliver joy to your family and friends! Based in Utica, she makes custom flower arrangements, gift baskets, etc. There are cute mini bunches for Valentine's Day available ($12 for pick up, $17 for delivery) and they come with Valentine's Day décor & Hershey kisses!
J Liam – Located in Barneveld, this boutique store carries the trendiest, stylish clothing for women & men like sweaters, boots, jeans & more. They also have household products like Beekman 1802 soaps, plus accessories and even outfits for your dogs!