Fall Festival Weekends (Sauquoit)
Now through October 17
What: Hosted by Lincoln Davies Building Supply, this event has plenty of activities for all ages. There is a corn maze, hayrides, food, bounce house and live music on select weekends. Throughout the fall, there will be daytime and flashlight corn maze options (click the link above for the schedule). Plus, on 10/17 is the final day of the maze and attendees are encouraged to wear Halloween costumes, trick or treat and enjoy cider donuts!
Admission: $7 for adults, $3 for kids 12 and under
Oneida Lake Chicken Wing Run (Sylvan Beach)
September 16-19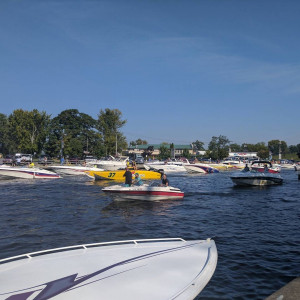 What: Back for their 10th year, this signature event kicks off on Thursday with early bird sales of shirts, packages and other item. On Friday the 17th, there is a reception party from 12-8pm and VIP packages available at the PALMS resort directly across the canal from the Crazy Clam. Friday night there will be live entertainment at Harpoon Eddies until 10 & the Crazy Clam until close. The weekend will include an optional raft off 3 Mile Bay, chicken wing lunch at The Waterfront, VIP Dinner at Crazy Clam, entertainment & more. For all info, click the link above!
Downtown Getdown Music & Arts Fest (Utica)
Saturday, September 18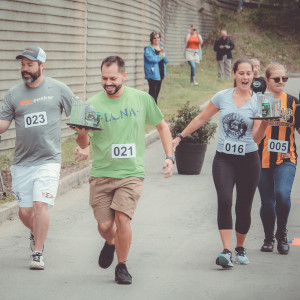 What: Back for year five, the Downtown Getdown takes place at Handshake.City (Water & Division Streets in Utica). The event kicks off with free yoga at 10. From 12-6pm, there will be live music featuring local bands. During this time, there is also a vendor fair featuring unique, homemade and vintage goods and community partners. Additionally, attendees can enjoy eats from food trucks and local beverages from Woodland Farm Brewery and Saranac Brewery. At 2pm, don't miss the Server Sprint where participants will race through Handshake.City with a loaded tray! This event is free and family and dog friendly!
Fort Rickey's Fall Fun Festival (Rome)
September 18-October 31
What: The fall festival includes deer feeding, maternity ward visits, tractor pull rides, pumpkins for sale and pumpkin painting stations, corn maze, special food items for sale (like apple cider, donuts, fudge, chili & more) and a beautiful fall atmosphere with fresh air and scenery! Check Facebook for weather updates.
Admission: $10.25 for adults, $8.25 for children ages 2-15
Pink Days at GreenScapes (Whitesboro)
September 24-26
What: Join for the 10th Annual Pink Days Weekend at GreenScapes. This yearly fundraiser for breast cancer research has raised over $56,000. During this weekend, stop into the Garden Center to browse and buy tickets for the extensive display of raffle prizes. There will be plenty of beautiful pink plants ready for you to plant in your garden or landscape. Friday is VIPinkNight with live music from Tim Britt and everyone's favorite local food dishes. Enjoy drinks from Prospect Falls Winery & more. Plus, Saturday is Food Truck Day!
Saints Cosmos & Damian Feast & Pilgrimage (Utica)
September 25-26
What: Celebrating the 109th Annual Feast and Pilgrimage of Sts. Cosmas & Damian, taking place at St Anthony and St. Agnes Church on Bleecker St. in Utica. There is a Healing Mass at 6:30pm on Friday. On Saturday, there is Mass at 4pm, a rosary and benediction following Mass and then a ziti dinner with meatball tunnels, eggplant, pasta fagioli, pizza fritta & more available for takeout from 5-9pm. On Sunday, Masses are at 9 & 10:30 am followed by pizza fritta and coffee. There will be Italian novelties, religious articles and candles available both days.
CNY Cheese Festival (Little Falls)
Saturday, October 2
What: New York State's premier gathering of cheesemakers from 10am-5pm, including several companies from our CNY Cheese Trail! Five blocks of vendors, music, food, fun and more. The event takes place at W & E Main Street in Little Falls. Food vendors will include NYS cheesemakers (over 120 kinds of cheese), gourmet foods like artisanal breads and crackers, local honey, unique oils, and more. Plus, there will be NYS Craft Beverages like wine, spirits, mead and cider! There are free shuttle buses running continuously all day to and from the lots. Little Falls restaurants will be open, plus there will be a Food Truck Court. Live music all day & two showings of a free cheese-themed play at the Public Library. Seating available along benches on Main Street, in the parks and under sheltering. Lots of porta potties and wash stations. We recommend bringing a cooler for your perishable purchases! Service dogs only, please.
NYS Cask Ale Festival (Utica)
Saturday, October 16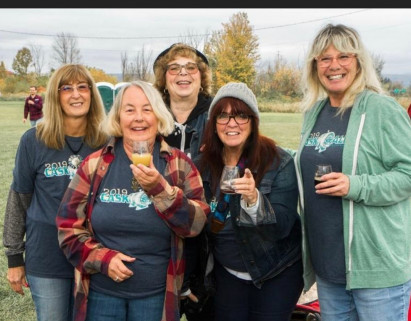 Woodland Farm Brewery is hosting the 6th Annual NYS Cask Ale Festival at their brewery in Utica. This event features Cask Ales from several breweries across the state and more. This will be outside rain-or-shine, so come thirsty and ready to try a variety of limited one-off beers from great breweries. There are several breweries from our Heart of NY Beverage Trail including 7 Hamlets, 16 Stone, Bagg's Square Brewing, Copper City, Saranac & of course Woodland. Guests will receive a commemorative 6th Annual NYSCAF glass.
Admission: $45 general admission ($50 at the door), $55 VIP includes early entrance to festival, discounts & more, $10 designated driver tix.
Other Events to Look For/May be Postponed Until 2022
-Remsen Barn Festival (September)
-Utica Zoo Spooktacular Harvest Festival (October)
-Fall Arts Festival (Boonville)
-Clinton Fine Arts & Craft Show (November)
-Pink Days