Utica City Football Club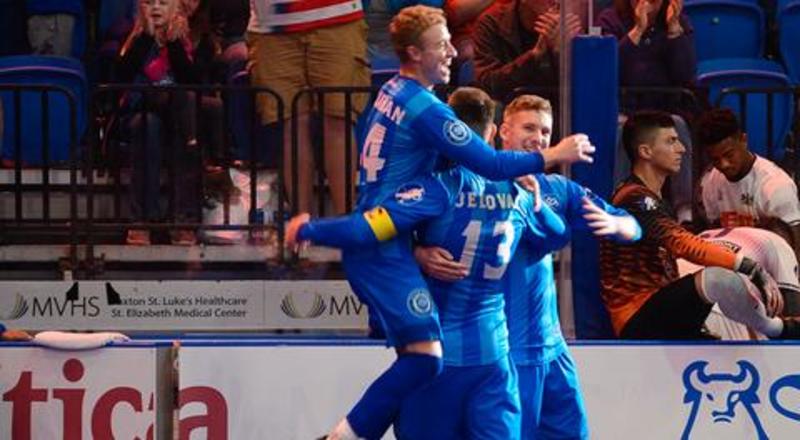 After Commissioner of the Major Arena Soccer League (MASL) Joshua Schaub announced the MASL franchise will call the Adirondack Bank Center its home, beginning this 2018-19 season,
CEO of Mohawk Valley Garden Robert Esche followed the announcement with the unveiling of the team name – Utica City FC – along with the team logos and jersey design. Utica City FC will join 17 other teams across the United States, Canada, and Mexico in the most competitive indoor soccer league in the world.
Utica City FC will play 24 games throughout their season, with 12 of those games taking place at the Adirondack Bank Center. The MASL season runs from December through March, with playoffs to crown the Ron Newman Cup Champion.
Please call 315-790-9070 for more information.
Fans are encouraged to visit uticacityfc.com and follow the team on Facebook, Twitter, and Instagram for ticket information, news and announcements, information on camps and clinics, merchandise, and more about Utica City FC.