Central New York Roller Derby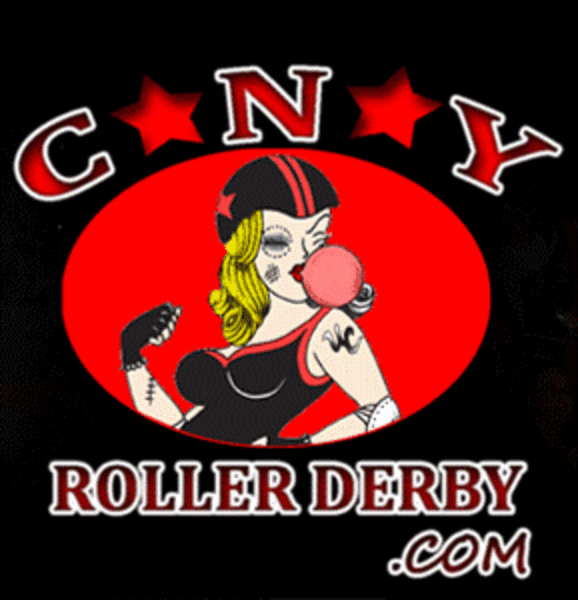 Central New York Roller Derby league is geographically diverse, representing the region from Albany to Syracuse along I-90 and from the Adirondacks to the Cooperstown area. Roller derby runs in the blood in Central New York for sure- besides us local gals who have built modern roller derby here, there are skaters from CNY in bigger places, too: from Rome NY there are members of both Gotham Girls Roller Derby (NYC) and Roc City Roller Derby (Rochester); a Remsen native crossed the pond and now skates for the Romsey Town Rollerbillies (UK), a Frankfort native skates with CT Rollergirls, a New Hartford native skates with Boston Derby Dames, a Whitesboro native skates with Texas Rollergirls, and this list goes on. Since our inception we have spawned two league teams, a second local league, and even a men's team 'The Quadfathers', started by our refs.
Bouts are currently being scheduled for JF Kennedy Arena in Rome NY and the Utica Memorial Auditorium in Utica NY.  Click the link above to visit our website for dates and locations of upcoming bouts!