Five Points Public House and Event Center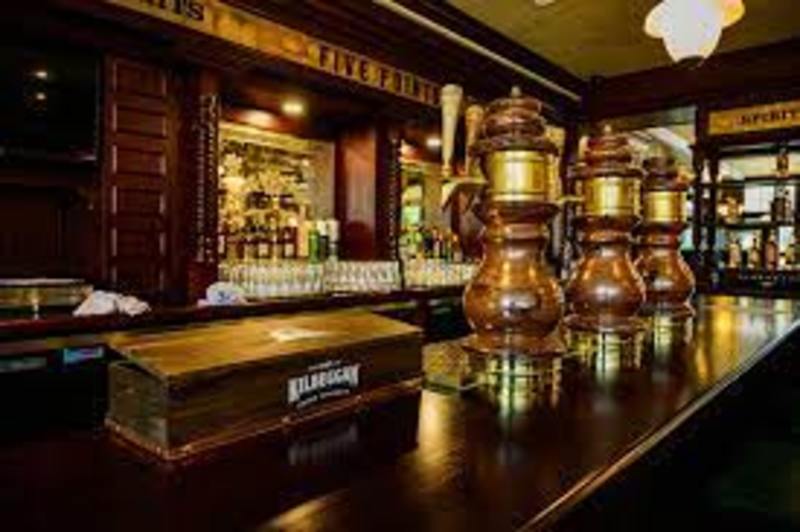 When you walk into Five Points Pub, you may gravitate to the bar, or a table by the window, or maybe to the snug. It all depends on who you're with and what you're up to.
Like the historic Five Points neighborhood in Lower Manhattan, Utica has a long history of Irish immigration going back to John C. Devereux, who came from Co. Wexford and settled in Utica in 1802. He was a merchant, the first mayor of Utica, and founder of the Utica Savings Bank. He even organized Utica's first St. Patrick's Day parade.
And like Five Points in New York City, Five Points Pub sits at the 5-point intersection of three streets in the heart of Utica's famed brewery district. Built on a site chosen for its historical significance, it stands on "sacred ground" in the eyes of Utica's Irish community: the very spot where Utica's first Irish Catholic church, St. Patrick's, was erected in 1850.