Hamilton College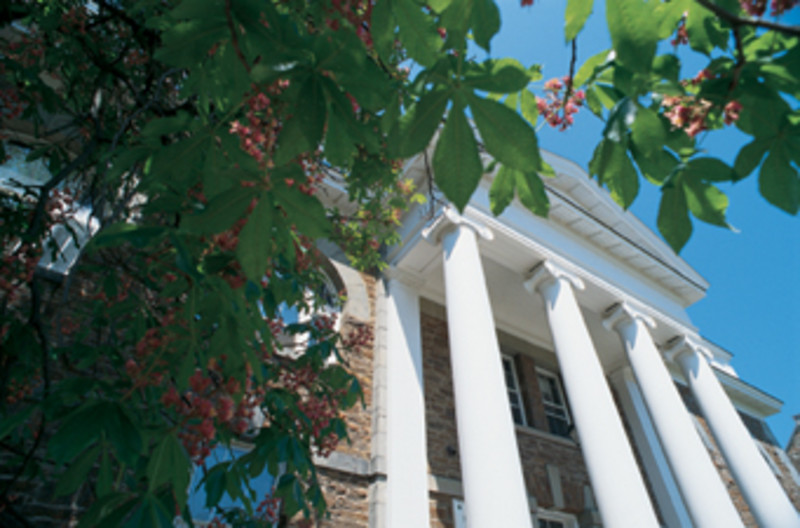 Originally founded in 1793 as the Hamilton-Oneida Academy and rechartered in 1812 as the third oldest college in New York State, Hamilton occupies a 1,350-acre hilltop campus about 1.5 miles west of the Clinton Village Green. The Hamilton campus is designated an arboretum and includes the Root Glen, a seven-and-one-half acre wooded garden and ravine owned and maintained by the College's horticultural staff.
The College provides its 1,820 students with an environment where they can find their voice. As a national leader for teaching students to write effectively, learn from each other and think for themselves, Hamilton produces graduates who have the knowledge, skills and confidence to make their own voices heard on issues of importance to them and their communities.
A key component of the Hamilton experience is the College's open, yet rigorous liberal arts curriculum. In place of distribution requirements that are common at most colleges, Hamilton students are free to choose courses that reflect their unique interests and plans. Faculty advisors help students plan a coherent and highly individualized academic program — in fact, close student-faculty relationships at Hamilton are a distinguishing characteristic of the College — but ultimately students at Hamilton take responsibility for their own future.
Part of that future includes a lifelong relationship with the College. Hamilton alumni are exceptionally loyal and passionate supporters of their alma mater. That support manifests itself through internships, speaking engagements, job-shadowing opportunities and financial donations. Despite its relatively small alumni body, the College's endowment exceeds $700 million (as of April 30, 2012) and its graduates include winners of the Nobel Prize, the Pulitzer Prize and the Presidential Medal of Freedom; college and university presidents; past members of Congress and the National Academy of Sciences; Fortune 500 CEOs, entrepreneurs and Wall Street executives; authors, journalists, entertainers and Tony Award-winning playwrights; and educators, non-profit leaders, community volunteers and philanthropists.