Uptown Theatre for Creative Arts Mural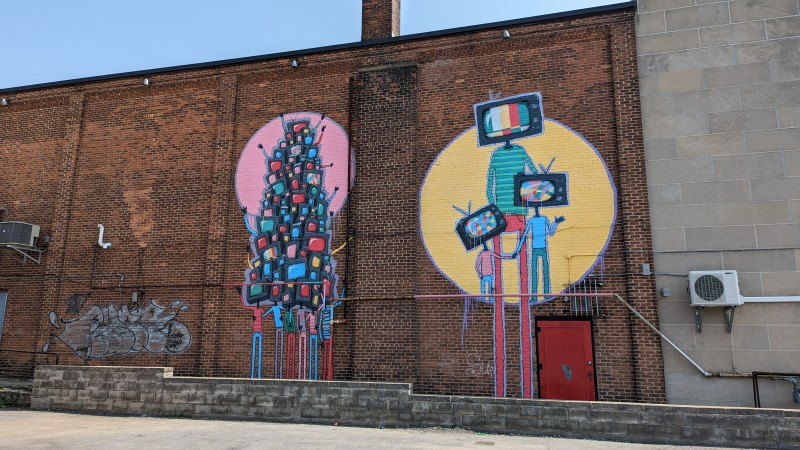 Located on the left side of the building if facing the Uptown & Green Onion

Artists: Tony Thompson & Tom Sblendorio
Info: This mural was created in 2019 for the Utica Mural Project. It was a collaborative project between UTCA (Uptown Theatre for Creative Arts) and the Utica Mural Project. 
About the artists:
Tony Thompson - IG @amt315
Tom Sblendorio - IG @tom_sblendorio 

About the mural: The mural was designed by Tom and Tony and they were given creative control over the design and concepts.