St. Marianne Cope Home Garden Shrine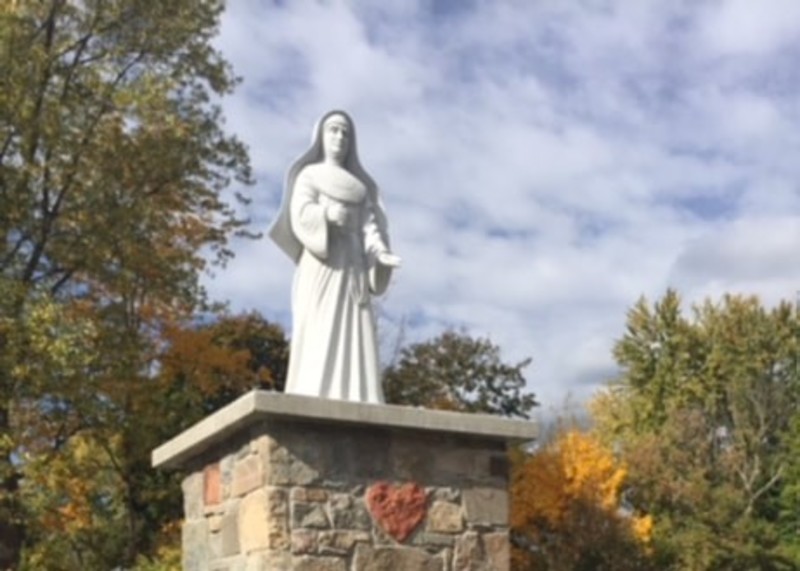 The garden represents Saint Marianne's love for nature and the flowers, trees and vegetables that she planted to add beauty to the lives of her patients, including those suffering with Hansen's disease (leprosy) whom she cared for on the remote peninsula of Kalaupapa, Molokai, Hawaii.
Cope, born Barbara Koob, was born in Germany in 1838 and moved to Utica with her family when she was 2 years old.
In life, Cope was a member of St. Joseph's parish, which then was on Lafayette Street. She received her first communion and confirmation at St. John's, on Bleecker and John streets. In 1862, she joined the Sisters of Saint Francis in Syracuse after working a stint in a local factory.
A handful of years later, Cope helped found St. Elizabeth Hospital in Utica in 1866 and St. Joseph's Hospital in Syracuse in 1869.
In 1888, Cope headed to the Hawaiian Islands to set up a care system for leprosy patients. She died in 1918 in Hawaii.
Locally, Cope is memorialized as the namesake of Mother Marianne's West Side Kitchen in West Utica. Further, a shrine in her honor was set in place at St. Joseph and St. Patrick Church on Columbia Street in 2005.
In 2011, Pope Benedict XVI approved miracles attributed to Cope, paving the way for her later canonization as a Roman Catholic saint on Oct. 21, 2012.