Ruth & Elmer Wellin Museum of Art at Hamilton College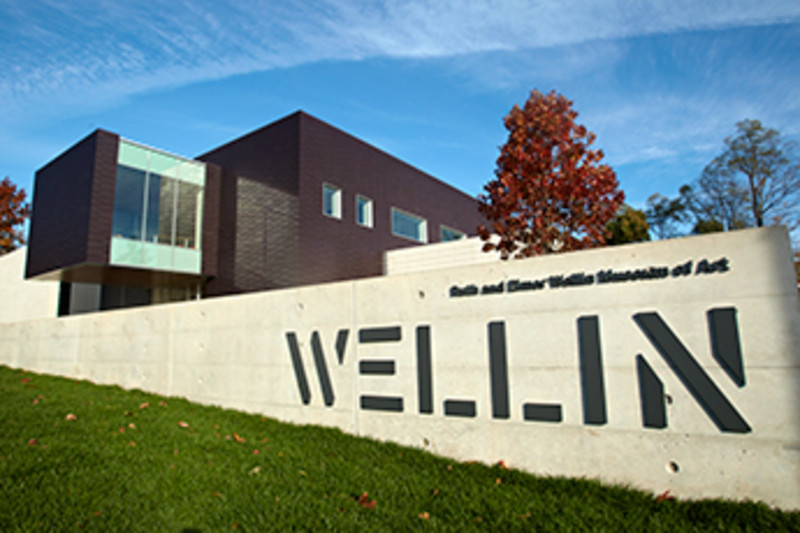 This innovative facility is the result of many years of planning and reflects a tradition of support for the arts at Hamilton. In 1873, the trustees of Hamilton officially recognized the central role that a Knowledge of Fine Arts plays in educating scholars and citizens. This resolution further stated, As a means of furnishing this Knowledge, art collections are of great utility. Through various exhibition venues and specialized collections on campus, object-based learning has been an integral part of a Hamilton education for well over a century.
The Wellin Museum of Art stands as a synthesis of honored traditions and new ideas, celebrating the importance of learning through interaction with works of art and material culture from a wide variety of regions and eras. Architecturally, the building turns the concept of a museum inside out, revealing the working museum and its collections for all to see. Art storage, conservation workshops, administrative offices, and teaching spaces are all visible to museum visitors. At the core of our mission are exploration and experimentation. The museum is designed to be a teaching tool and a laboratory, with multiple spaces for engagement and for students to develop critical thinking and aesthetic discernment that will serve them throughout their lives.
Permanent Collection Highlights:
The Wellin Museum's open storage evokes a modern-day cabinet of curiosities, with objects representing a wide range of media, time periods, and disciplines of study. The floor-to-ceiling glass cases in the museum's Archive Hall feature highlights from the teaching collection as well as works on loan. Among the objects on view are Greek and Roman antiquities, art of the ancient Americas, and Native American pottery and rattles.
Also on view, in Archive Hall East, is Find and Seek, a new installation featuring a selection of works from the permanent collection. Rather than being organized by culture or period, these objects are arranged thematically or according to visual affinities. Visitors are invited to utilize their own analytic skills to discern relationships between the works on view. Each object shares something with the object to its right and possesses a different relationship with the object on its left. Encouraging an active engagement with the exhibited works, Find and Seek allows visitors to discover new and hidden meanings.