Original Herkimer Cheese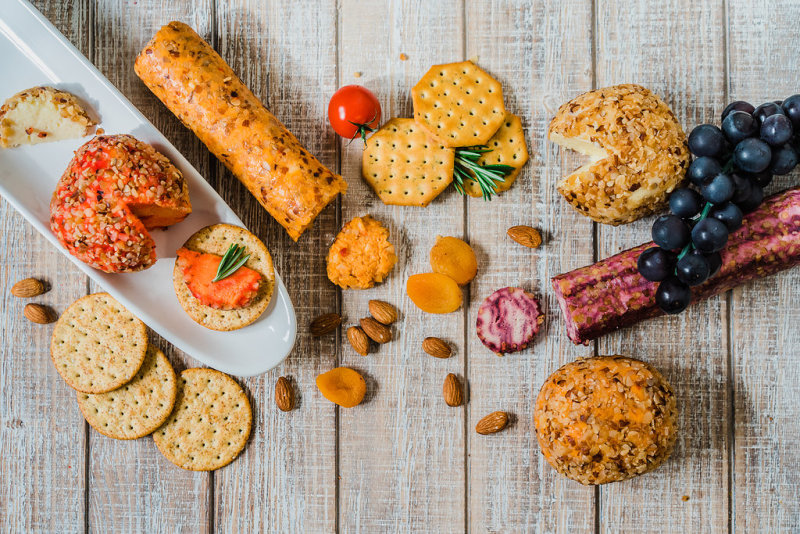 At Original Herkimer Cheese® we've been making artisan cheeses since 1949. We like to say that Original Herkimer Cheese® is "Where Excellence Is a Tradition", and to us that's personal. We are a 3rd generation family owned and operated business. We believe in making the highest quality of specialty cheese products, and we still craft our products in the same meticulous way we always have. We start with premium ingredients, sourced locally whenever possible.
We carefully craft our dips and spreads in small batches. Our premium cheese balls and logs are made and wrapped by hand. All of our aged NY State cheddar is hand-cut and dipped in black wax. Our products are designed to make your life easier and tastier.
Whether you are arranging a beautiful cheese tray for entertaining, sending a unique gift, or making impressively easy meals for your family and friends, Original Herkimer Cheese® is the answer. Experience for yourself the tasteful tradition of Original Herkimer Cheese®.
PLEASE NOTE: Original Herkimer Cheese retail store is not currently open to the public. However, visitors are still accepted at the front door. Please knock and an OHC team member will greet you with a 'menu' of products & specials. Feel free to ask questions, have your CNY Cheese Trail Card validated, make purchase decisions, and the OHC team member will bring your cheese to you. Thank you for understanding! 
Open: Mon- Fri 8 - 4, holiday and extended hours found on Facebook
Herkimer Cheese also sold at (list is not inclusive): 
Price Chopper
Hannaford 
Wegmans