Oneida County History Center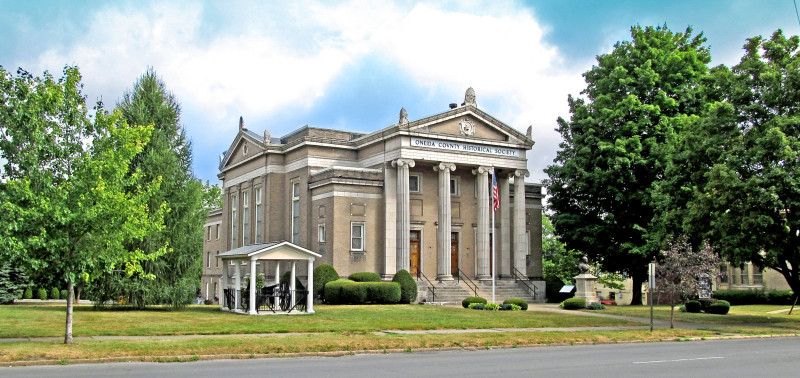 The OCHC website, www.oneidacountyhistory.org, is an excellent place to start your tour of the greater Mohawk Valley. Our site in constantly updated and contains information about Oneida County's pioneers and events, locations, and historic buildings.Links to other area historical resources are also included.
Welcome to the Oneida County History Center website, your online history place. Explore the rich heritage of the Mohawk Valley with us; get to know your ancestors who settled here, or research our growth from the Erie Canal to the New York State Thruway. Tour our exhibits to get a look at the people, products, and industries that shaped who we are now. See our list of special programs, featuring guest speakers on topics ranging from the Battle of Oriskany to Mohawk Valley sports.
Looking for something special? Since 1876 the Center has collected artifacts that tell the story not just of Oneida County, but of our nation since before the American Revolution. These include documents signed by several U.S. Presidents, including George Washington. Or, uncover your own story through our extensive genealogical collections and library. Please return frequently to our website to stay informed of new exhibits and programs.
Leave us with a fresh perspective on Oneida County. What is your role? Are you a student, a professional, a laborer, a business owner? Or just a tourist on your way through? You make history every day. Thank you for making your history place a part of your life--today.
Saturday public hours, 10AM to 2PM. The society retains its 10AM-4PM schedule on weekdays and will only be closed Sundays except for special programs.