Brimfield Farm Winery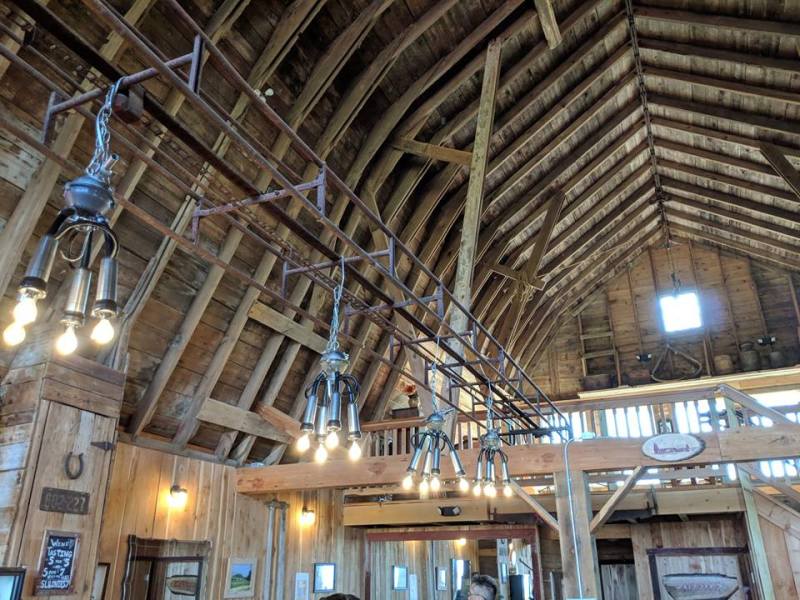 Brimfield Farm Winery located in Clinton, New York, opened in August of 2018. The winery is open seasonally from April-November and is handicap accessible.
Brimfield Farm is a century old farm, owned by the Hughes family since 1918. A dairy farm for 90 years, the former hayloft has been transformed into a rustic and inviting wine tasting room by owners, John and Patricia Hughes. A large deck on the north side of the barn provides breathtaking panoramic views of the northern Mohawk Valley.
We offer a variety of New York State white and red wines that range from sweet to dry. Try sampling some of the locally produced cheeses and chocolates with one of your tastings! Reserve our cozy loft for your next party, meeting, or special event. This private mezzanine accommodates up to 30 guests, affording dramatic views of the entire barn and the beautiful scenery beyond.
We invite you to step out of the ordinary and pay us a visit; you will not be disappointed! Stop in and enjoy live music on most Sundays throughout the season. Follow us on Facebook to stay informed on current events happening here at the farm. Cheers!