Skeeterboro Farms Store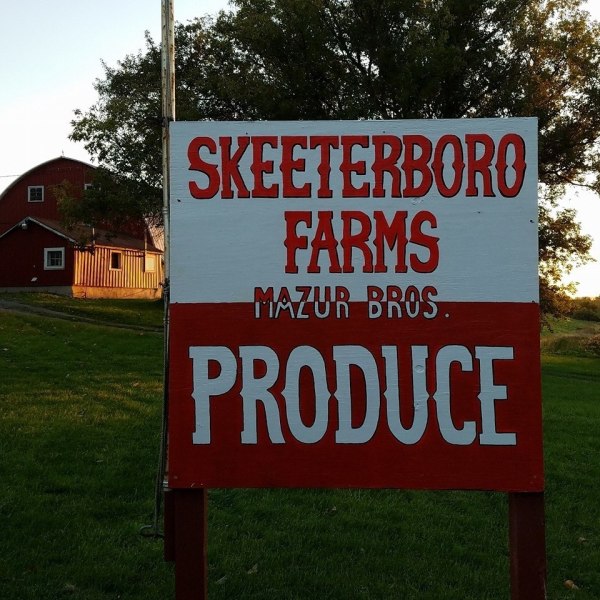 Store hours: 9am-6pm
Skeeterboro Farms, located began as a family farm by Floyd ("Rex") Mazur in Oriskany at the intersection of Cider Street and Judd Road, long ago referred to as the town of Skeeterboro. Floyd's three grandsons, Rex, Cole and Luke have established an LLC to carry on the family legacy. You can find their produce at local farm markets in Whitesboro and Rome.
Today, Skeeterboro Farms specializes in sweet corn and pumpkins, as well as several other vegetables including tomatoes, peppers, cucumbers, summer squash, winter squash and other specialties each growing season.
Find more about us on Facebook.