Vescio's Franklin Hotel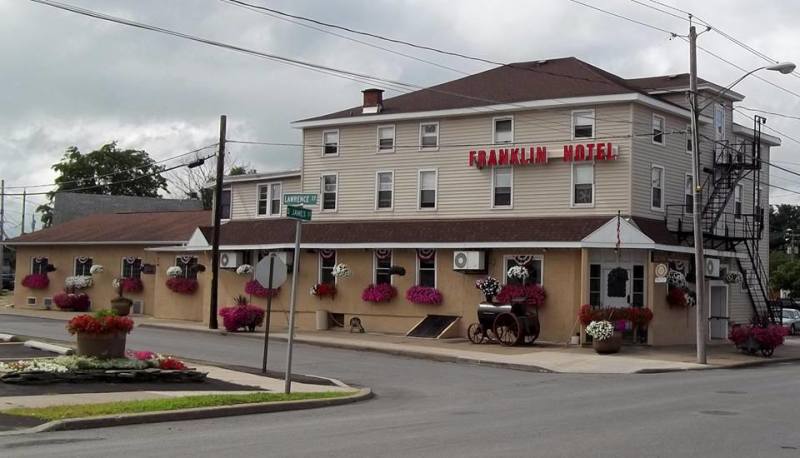 After more than 50 years as a family run restaurant we still proudly make our own well known sauces, sausages and meatballs used in so many of our special dishes. We always have plenty of our delicious homemade soups on hand, prepared fresh daily, as well as our hand made breads, rolls, pastries and cakes.
Visit our display case for fabulous dessert ideas to enjoy after your meal or to take home with you.Our in-house bakery makes specialty cakes, breads, and fine pastries excellent for weddings, birthdays or any special occasion. Ask your server for information and a pastry menu.
We would be pleased to have you preview our banquet room, perfect for your next special event or meeting. We will cater any event day or night, large or small, please inquire at the Hostess Station.